Commercial Cleaning Lincoln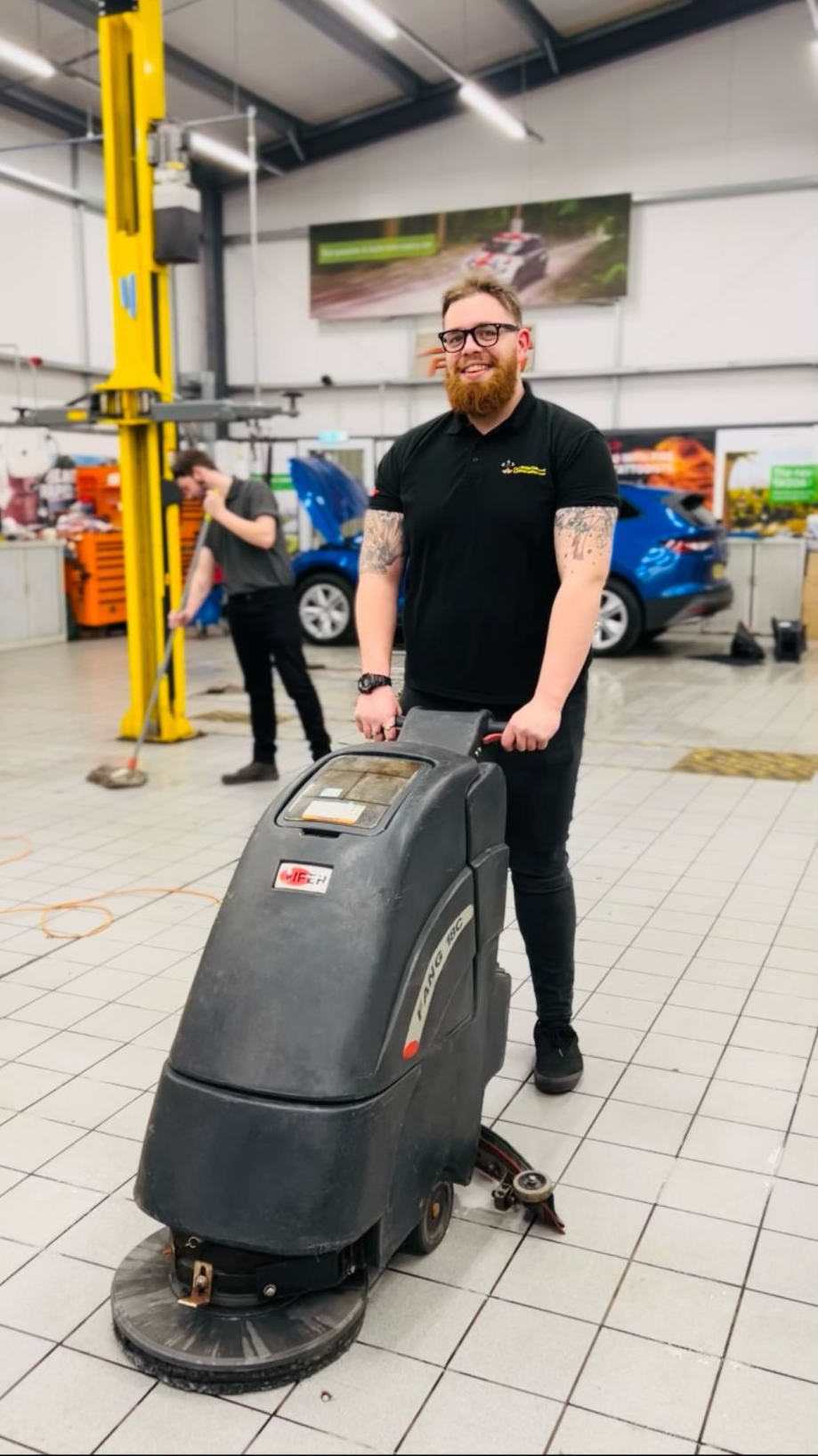 Welcome to Our Family Owned Cleaning Company Based in Lincoln
Clean Sweep Commercial provides bespoke cleaning services that match your space and budget perfectly! You can always rely on our expertly DBS Vetted teams, equipped with modern cleaning techniques and tools, to give you the healthiest environment possible. We have served businesses in Lincoln for over 17 years and haven't missed a clean. Trust us to keep your space spotless and healthy!
Clean Sweep Commercial, offers professional commercial cleaning services to businesses in Lincoln, Newark, Retford, and Gainsborough. With customised solutions, we cater to all your cleaning needs, freeing you to concentrate on running your business. Our one-stop shop provides access to cutting-edge tech and superior expertise, with reliable customer service and affordable, high-quality cleaning.
Trustworthy Affordable Commercial Cleaning Services in Lincoln
We don't tie you down with contracts or termination periods. We tailor our services to your needs, not the other way around.
We clean outside standard office hours to avoid disruption, so you can focus on work.
All our uniformed staff are DBS Police Vetted. They also undergo intensive ongoing training.
We have a comprehensive cleaning insurance policy for up to 10,000,000.00.
We are a tech-first company utilising the latest industry software, Apps, systems, procedures and technology.
We provide all the necessary documentation, from risk assessment to method statements. All equipment is fully Pat tested.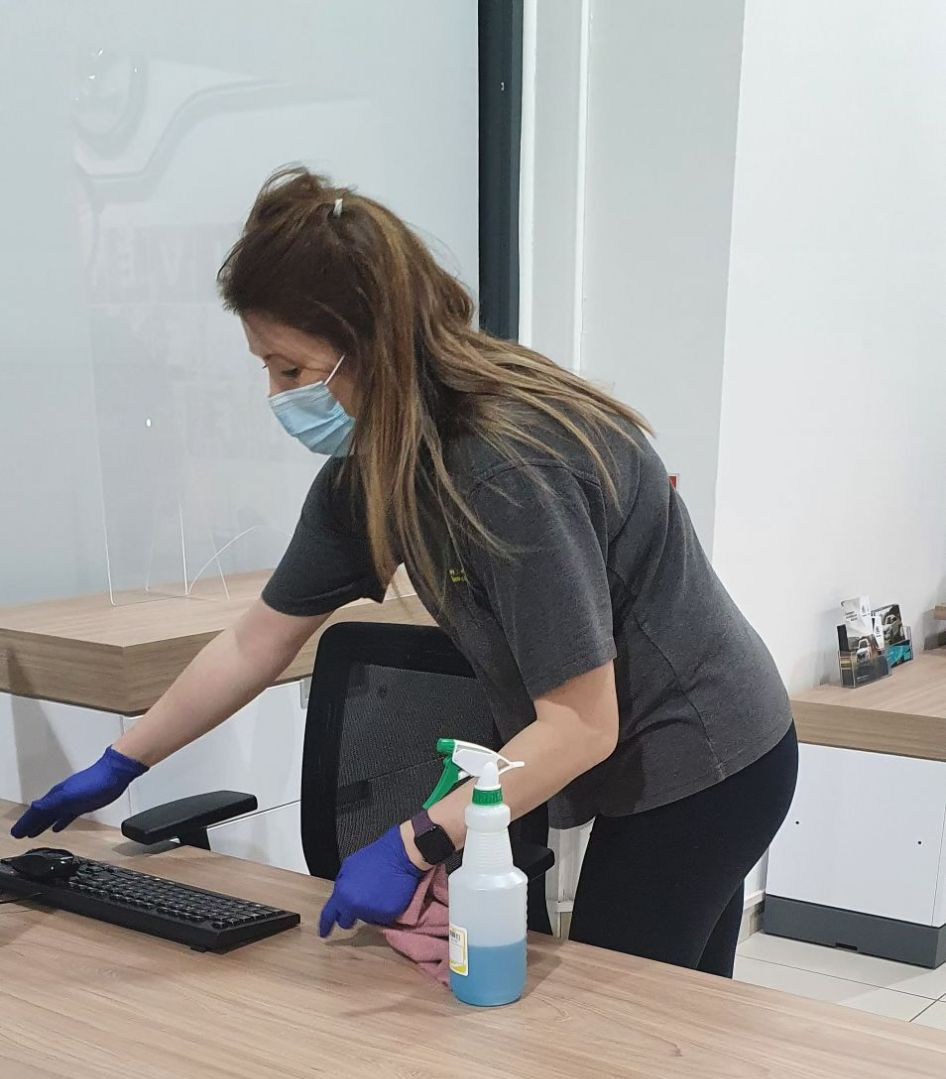 OFFICE & BUILDING CLEANING LINCOLN
We understand that a clean office is a happy office. A place where Lincoln businesses can thrive and be their best! We also understand that not everyone has the time or energy to keep their office in tip-top shape. That's where we come in! At Clean Sweep Commercial, we offer professional office cleaning services that are reliable and affordable. Our team of experts will take care of everything for you, from vacuuming your carpets to dusting your furniture. You'll be amazed at how much better your office will look and feel when we're done!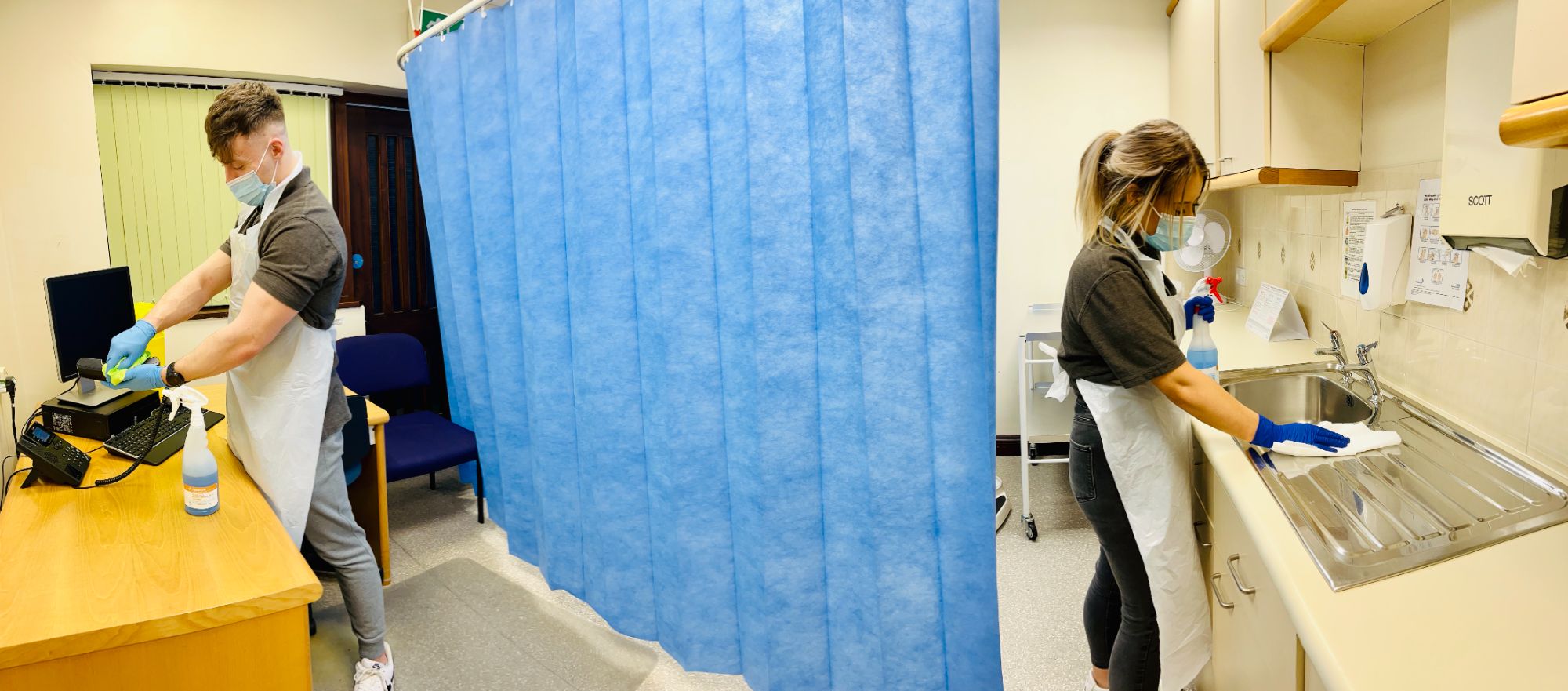 MEDICAL & CLINICAL CLEANING LINCOLN
At Clean Sweep Commercial, we understand how time-consuming and daunting a CQC inspection can be for medical facilities. With over 17 years of experience cleaning across Lincoln, we have designed a One-Stop CQC Compliant Cleaning Package that is efficient and fully compliant with the New National Standards of Healthcare Cleanliness 2021 and The Health and Social Care Act 2008. Our team of experienced clinical cleaners will work tirelessly to ensure your premises are sparkling clean and ready for inspection. We understand the importance of providing a clean and safe environment for patients and staff, and our comprehensive cleaning services will help you achieve this.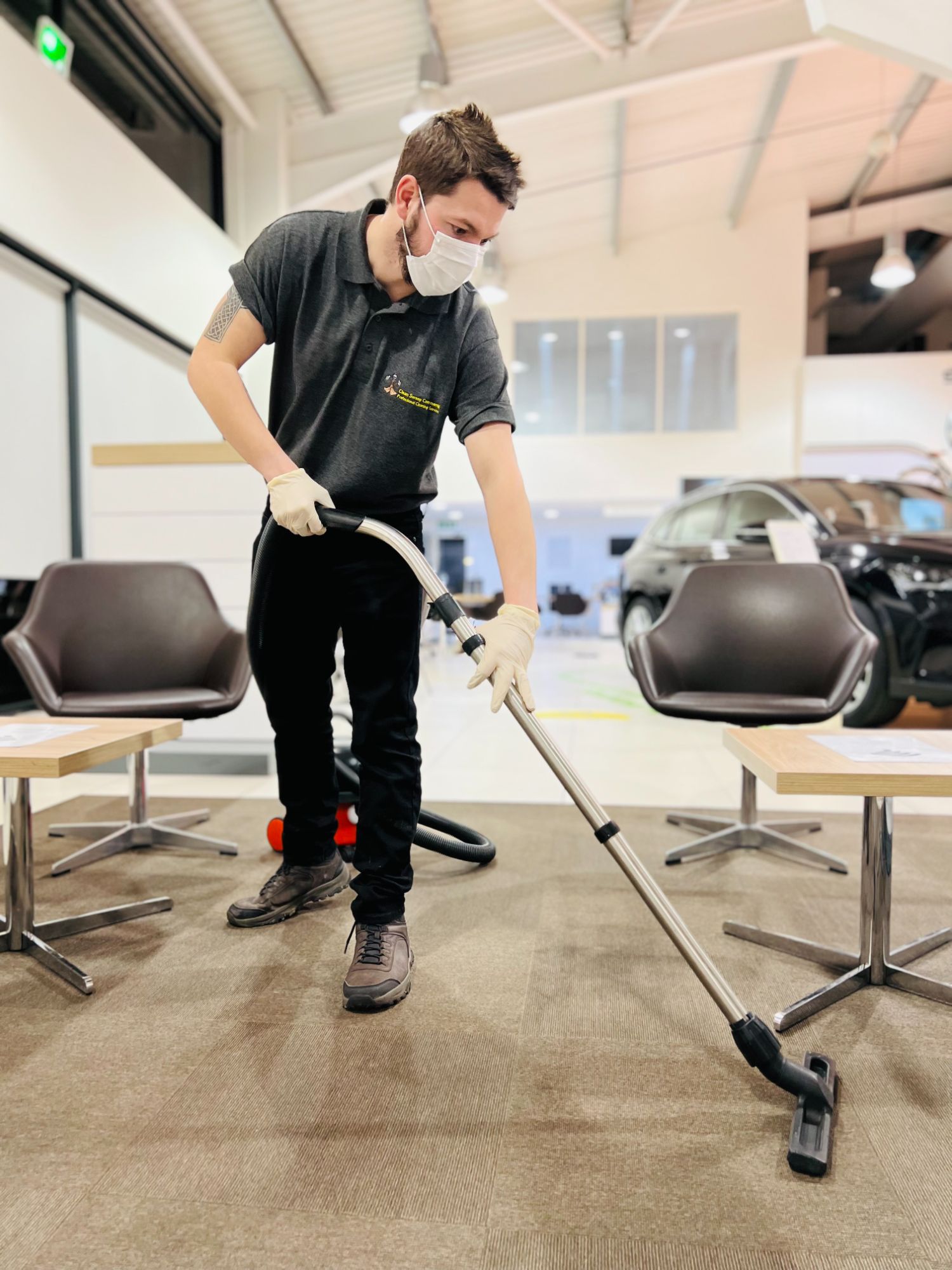 CAR DEALERSHIP CLEANING LINCOLN
A clean car dealership is essential in creating a positive customer experience - and Lincoln knows it. That's why they trust us with all aspects of cleaning from start to finish. A pristine, hygienically showroom is key to demonstrating the level of detail and care your customers expect and deserve. From the service bays to the sales floor, Lincoln trusts our cleaning services to create a positive impression with every customer who walks through those doors. Let us help you do the same. After all, first impressions matter - especially when buying a car.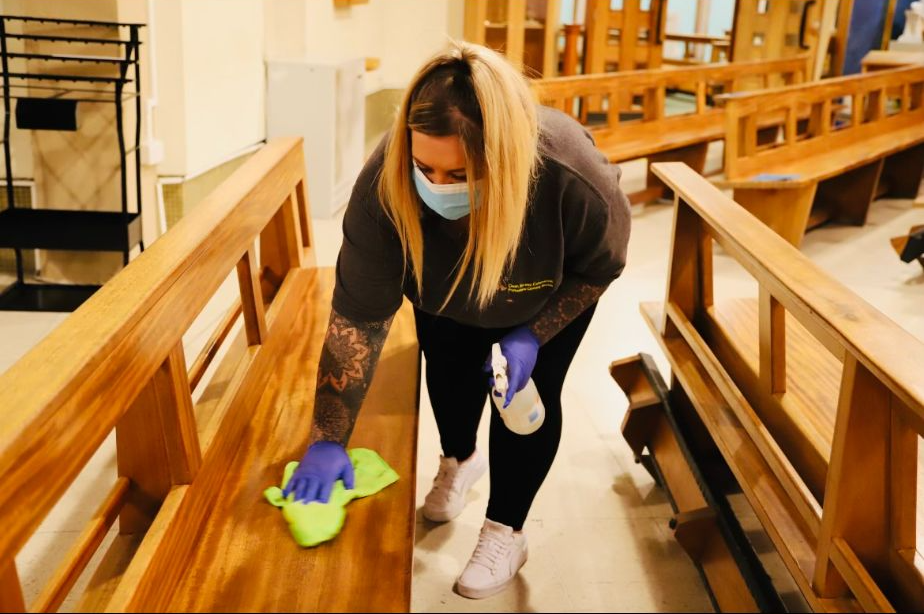 We understand that church buildings are more than just places of worship - they're also community hubs and gathering places for people of all ages. We offer professional church cleaning services to religious institutions across Lincoln. We have over 17 years of experience in the industry, so you can rest assured that your church is in good hands! With ageing populations, time constraints and COVID-19 making it quite a chore, we take the pressure off by offering regular weekly or daily cleans tailored just right according to your needs! So if you're looking for a reliable and trustworthy church cleaning service in Lincoln, look no further than Clean Sweep Commercial!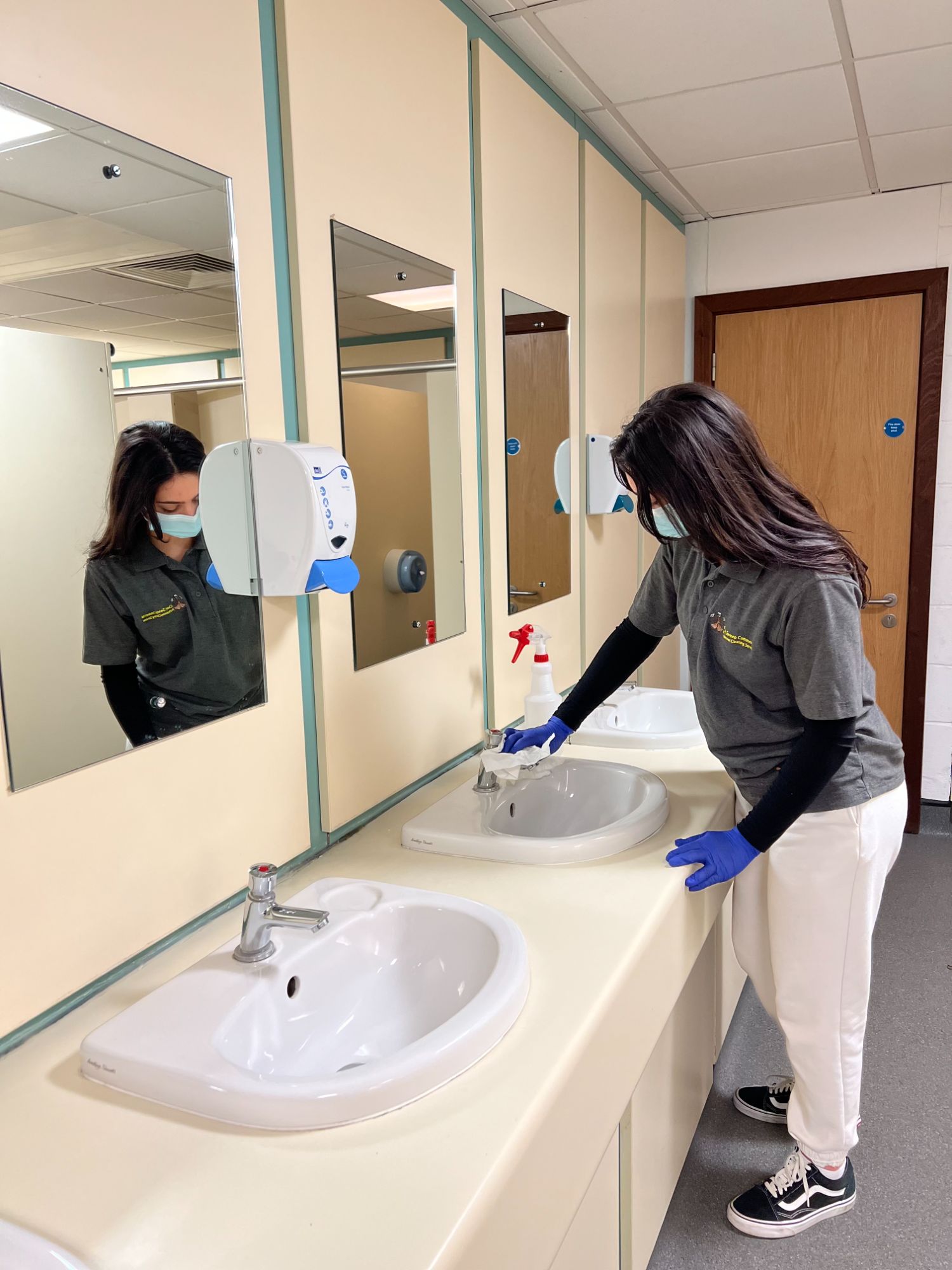 SCHOOLS & COLLEGE CLEANING LINCOLN
We all know that a clean environment is essential for good health, and nowhere is this more true than in schools. Unfortunately, with many students and staff passing through daily, keeping on top of the cleaning can be challenging. That's where we come in. Our professional cleaners are experts at providing high-quality cleaning services to schools of all sizes in Lincoln. And because we understand how busy teachers and school staff are, we offer flexible scheduling to fit around your timetable. So if you're looking for a reliable and affordable school cleaning service in Lincoln, look no further than us!
COVID-19 DEEP CLEANING LINCOLN
At Clean Sweep Commercial, we are committed to taking every step possible in the fight against COVID-19. We have an expert team of infect-protect installers who are fully trained and approved to carry out deep cleaning, anti-viral ULV fogging, and other services to ensure your Lincoln business remains safe and free from harmful viruses, bacteria, and fungi for up to 90 days.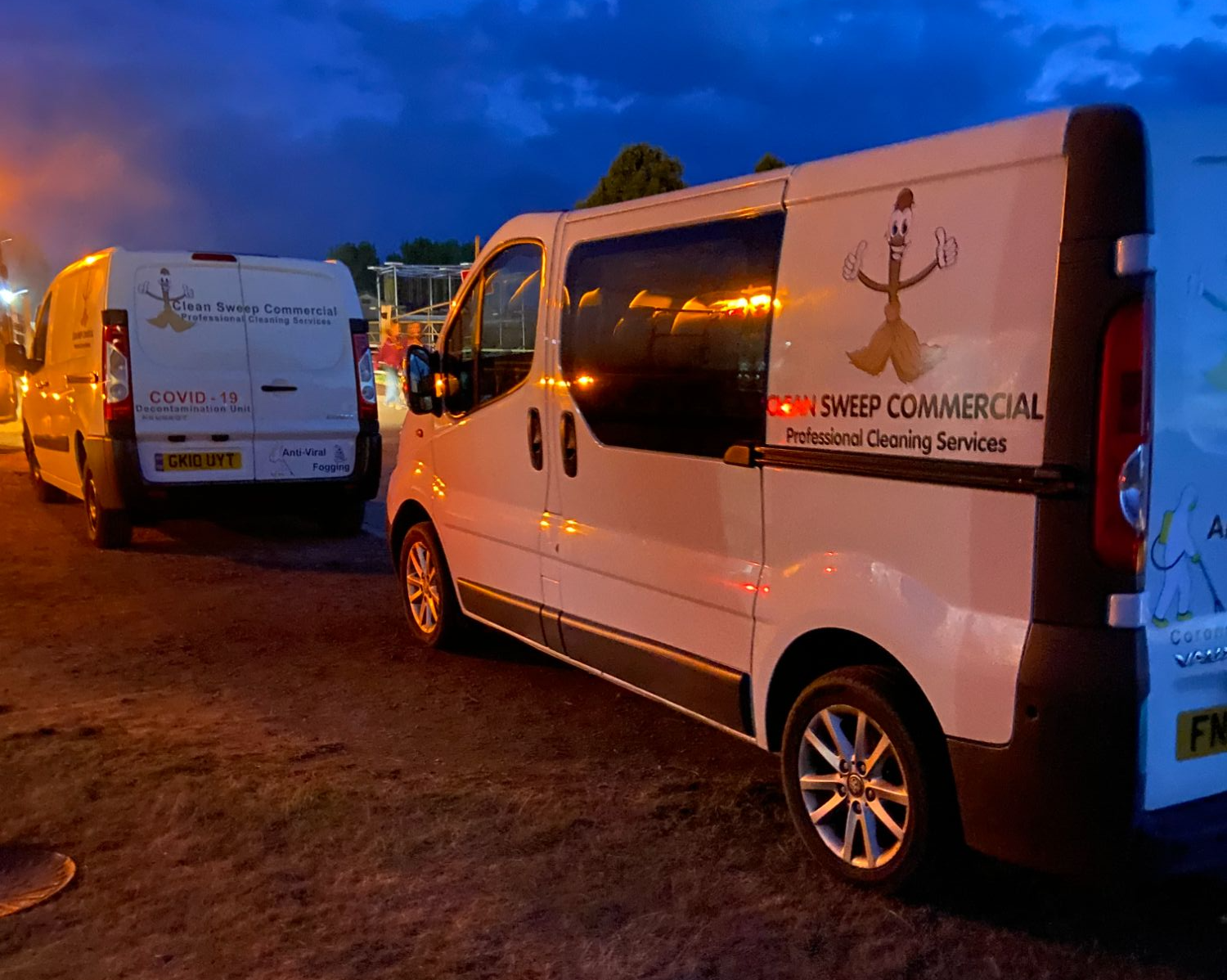 FESTIVAL & EVENT CLEANING LINCOLN
If you're planning a festival or event in Lincoln, Clean Sweep Commercial is here to help! We offer a comprehensive range of cleaning services to ensure your event runs smoothly. Our litter pickers will keep the grounds clean and tidy, while our toilet attendants will ensure that the facilities are always sparkling. We also offer car parking and waste removal services, so you can focus on enjoying the event. Whatever your needs, we have a solution to suit you. So if you're looking for a one-stop shop for all your event needs, look no further than Clean Sweep Commercial!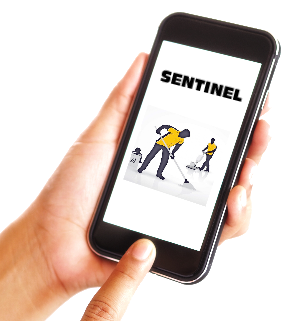 Reliable Commercial Cleaning
Task - Checklists
GPS Tracking for Cleaners
Inspections & Reports
Supporting Management
Issue Reporting