Our technicians will come to your business disinfect and decontaminate your vehicles, whether it's one on its own or an entire fleet we have you covered. Once on-site technicians will carry out a 40 Point Checklist to disinfect touchpoints in and around the vehicle, followed by an Anti-Viral ULV Fogging with Formula 429 plus the NHS 'Gold Standard' and winner of the National Health Service Infection Control Trials. This product has an instant kill rate of 99.9999 %, is colourless, odourless, safe for pets. Formula 429 plus has four biocides and a polymer backbone which offers extended kill periods of weeks, months.
Finally, we provide a full report which consists of the vehicle registration, date, time, GPS location, 40 point checklist, and photos, along with a certificate of completion. Employers should be mindful that they must take reasonable steps to ensure the health and safety of their employees under section 2 of the Health and Safety at Work Act 1974. Employees could refuse to use or share a vehicle if they don't feel safe.
40 Point Disinfection Checklist
Exterior door handles ~ Frame of door and roof ~ Interior door release ~ Window switches ~ Interior door handles ~ Door pocket ~ Seatbelts ~ Seatbelt clips ~ Seat adjust buttons ~ Steering wheel ~ Horn ~ Control stalks ~ Air vents ~ Dashboard ~ Power button ~ Gear shift ~ Multimedia screen ~ Central air vents ~ Heating controls ~ Glovebox ~ Logbook ~ Central storage compartment ~ Cupholders ~ Rear-view mirror ~ Interior lights ~ Grab handle ~ Key ~ Headrests ~ Seat pockets ~ Rear central tab ~ Fuel cap (and AdBlue filler) ~ Wheel valves ~ Load area door handles ~ Load area grab handles ~ Load floor ~ Any fitted racking or other load area accessories - load-through bulkheads ~ Bonnet ~ Washer cap ~ Dipstick ~ Oil cap
"A Big Thanks to Clean Sweep Commercial for coming out today to disinfect our vehicles ready for when we can start back to work".
CEO Living Woods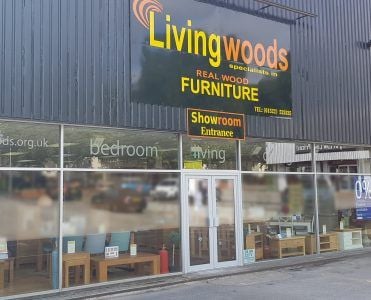 Beat The Rush Contact Us Today!