Disinfect all Touchpoints and High Traffic Areas
Anti-Viral ULV Fog Entire Facility
Provide Full Report And Certificate
Coronavirus (COVID-19) & Compliance
Since the pandemic, Clean Sweep Commercial has been working hard to develop new Preventative Bio-Cleaning procedures and systems. We aim to prevent cross-contamination and demonstrate compliance. We are mindful that employers should take sufficient and reasonable steps to safeguard employees, public and contractors under section 2 of the Health and Safety at Work Act 1974, and failure to do so could give rise to a claim under civil law or even criminal enforcement. Employees could also refuse to attend work on health and safety grounds if they don't feel safe.
Employers cannot be expected to eliminate all risks but must do everything reasonable and practicable to protect people from harm. Risk assessments and policies must reflect current government guidelines and advice. Upon completion, you will receive a report detailing technicians names, PPE, COSHH, Risk/Method Statements, cleaning specifications, checklists, and photos. The report is essential to show compliance and that correct protocols and procedures have been followed. Finally, a Certificate of Completion will demonstrate and give confidence to staff, public and contractors that the facility has been Deep Cleaned and Anti-Viral Foged.
HSE is now carrying out spot checks and inspections on all types of business to ensure they are COVID-secure. They are speaking with duty-holders to check the measures they've put in place. Where business are not managing this, HSE says they will take immediate action in one of the following ways:
providing specific advice
issuing enforcement notices
stopping certain work practices until made safe
prosecution where a business fails to comply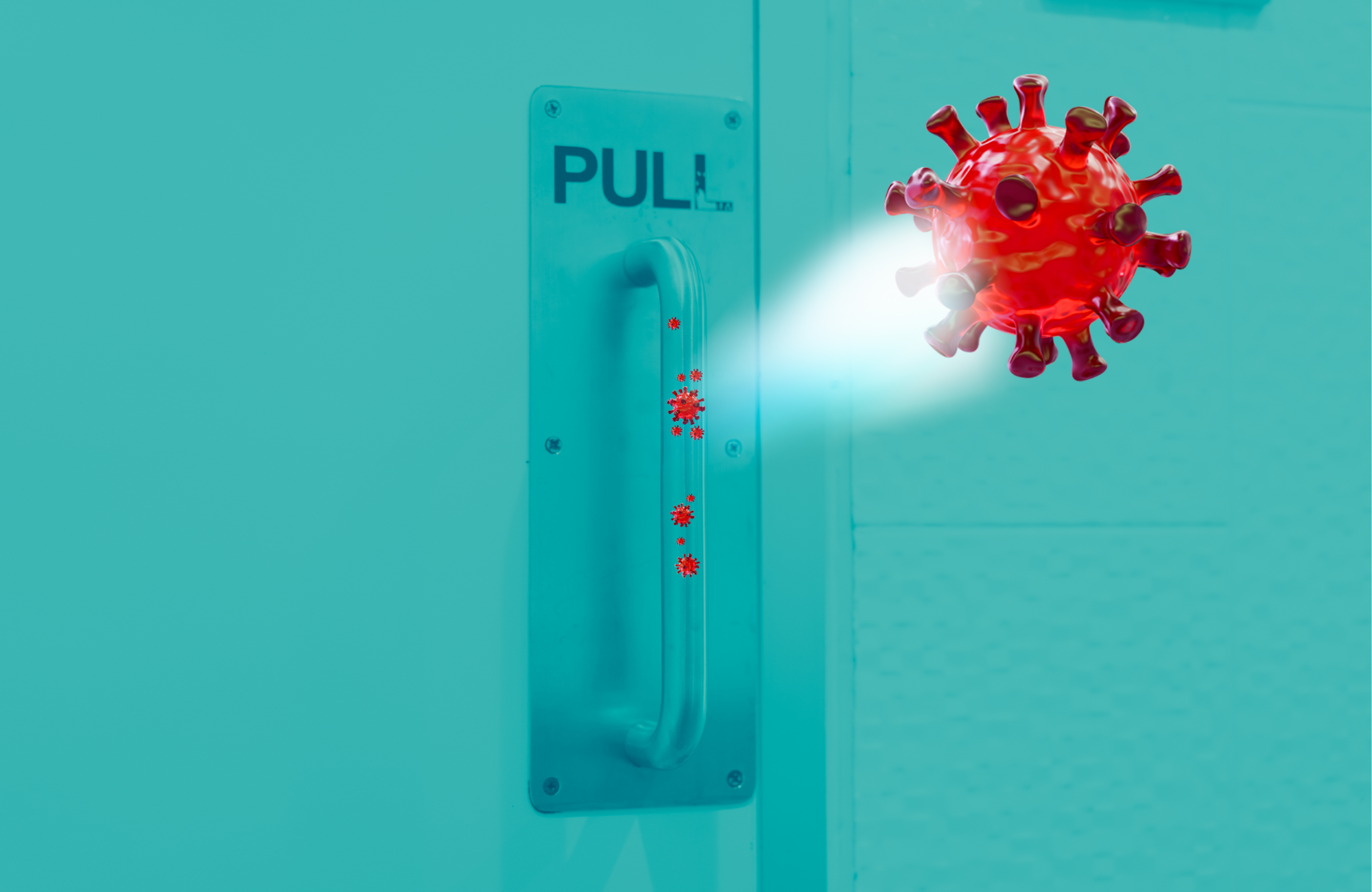 Desktops and all work surfaces
Doorknobs and door handles​
Light switches and dimmer switches
Computer monitors, keyboards, mice
Tablets and laptops
Telephone equipment
All chair rests and arms
Gym equipment
Canteen tables and chairs, worktops,
Sinks, taps and kitchen areas
Toilets, including all surfaces
Water fountains and drinks dispensers and vending machines
Lifts and their doors and buttons.
Any other areas that see heavy traffic
Please complete the form below and click the Send button to get in touch with us.
Thank you for submitting the contact form.