Office & Building Cleaning Services
We understand your frustration when the cleaners don't show up on time or do a lousy job. You deserve reliable office cleaning services that will bring you peace of mind and make sure dust is eliminated from all reachable places, so we've put in place systems to deliver exceptional results every single day!
Happy staff are more likely to give higher work performance, be proud of their clean workplace and stay longer, thus reducing the business' turnover rate.
A company with happy employees will also have lower recruitment costs since new workers want a place where they feel valued.
You're Busy And We Get It!
Clean Sweep Commercial is the best around! We pay attention to every detail to provide you with a first-class service. Our professional uniformed DBS vetted cleaners are not only good at their jobs, but they also take pride and make sure everything is done right by making certain nothing gets left out or overlooked.
Auditing Software That Holds Us Accountable.
We're a tech-first company that utilises the latest industry software, apps and systems. We have designed an auditing program called 'Sentinel'. You don't need to be in the dark any longer! You will be able to view daily cleaning audits on any device and see what time your cleaning team arrived on-site, along with their GPS Position, Photos & Checklists with QR Codes and KPIs.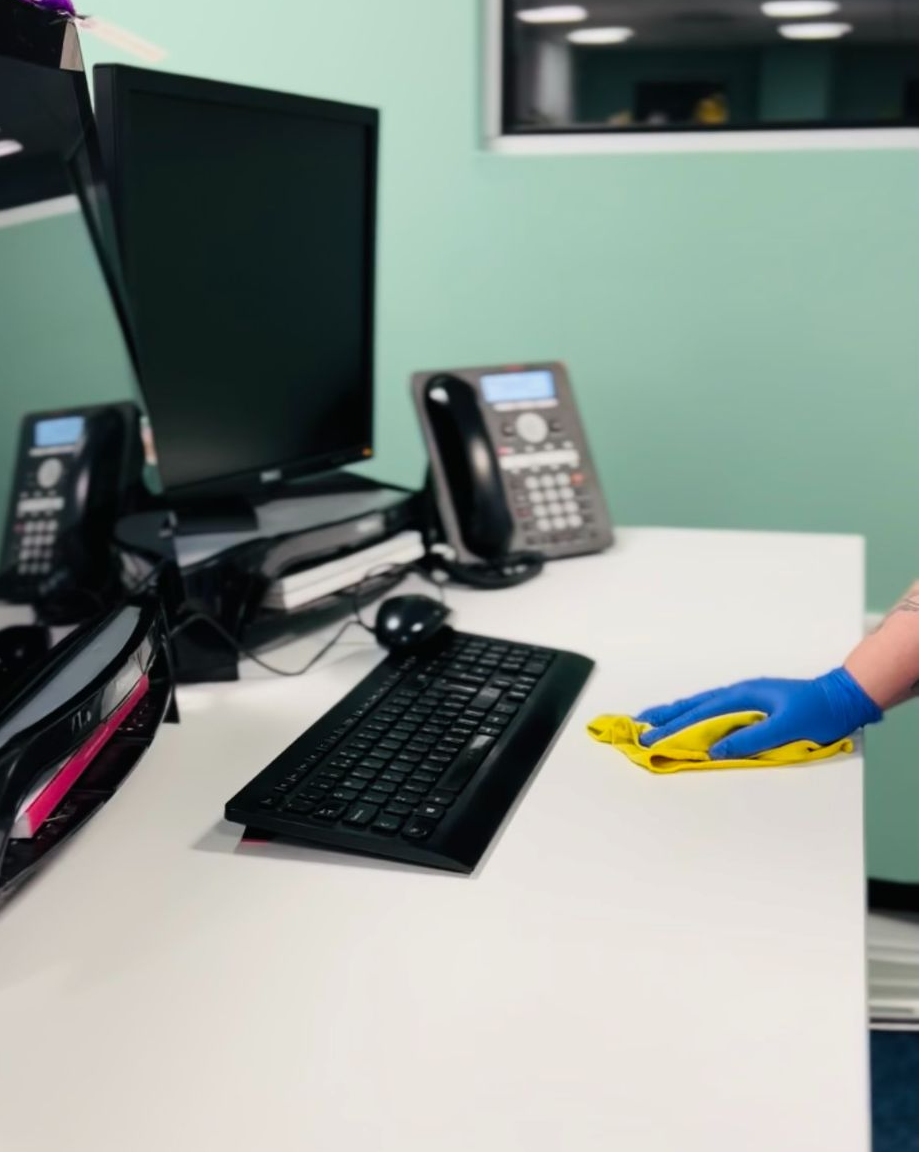 Customised Cleaning Schedule
For a customised commercial cleaning solution tailored to your needs, we take on the tasks one by one and develop an efficient plan that works around any challenges you may face. We make sure it fits into both time constraints and budget considerations, so there are no worries about not being able to clean enough or affordably!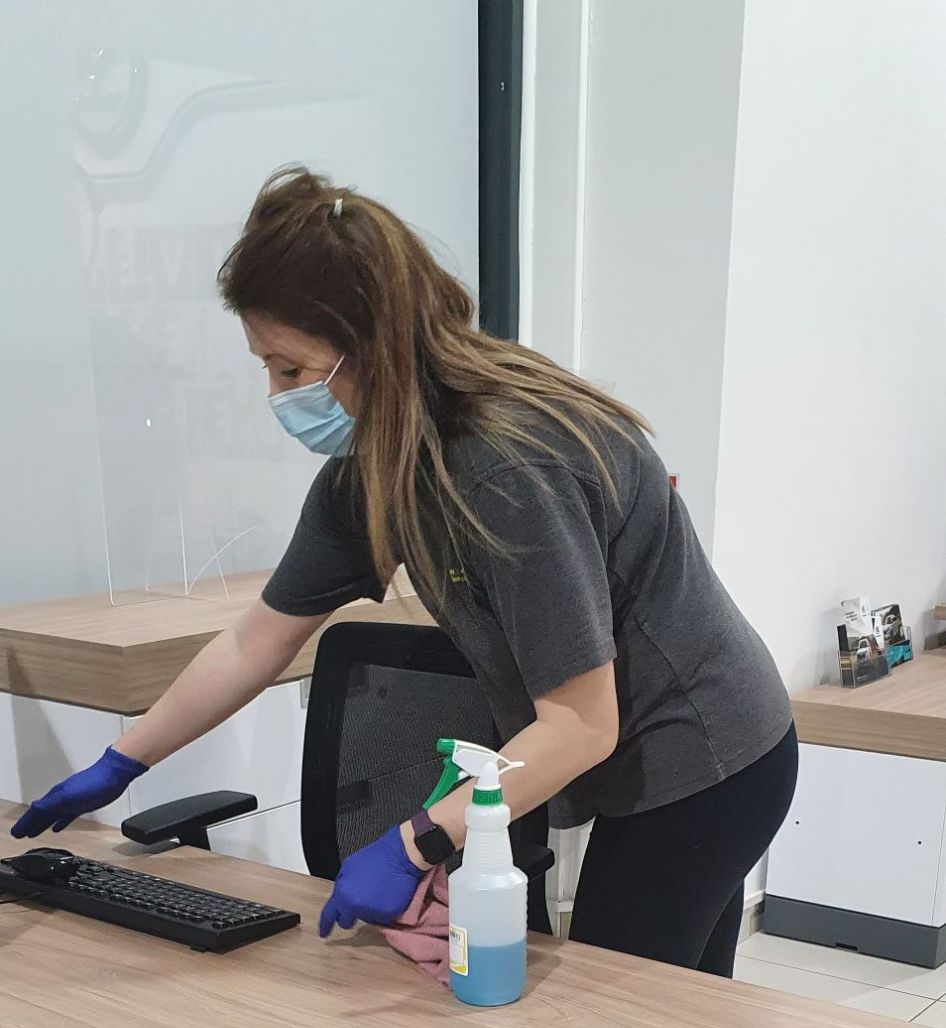 Our uniformed DBS vetted COVID-19 Level 2 trained cleaners are highly trained professionals with the right cleaning skills to guarantee a consistently outstanding result every time. As the cleaning industry leaders, we provide each commercial cleaner with ongoing training for all types of cleaning jobs and the right cleaning products and equipment to ensure genuinely exceptional service.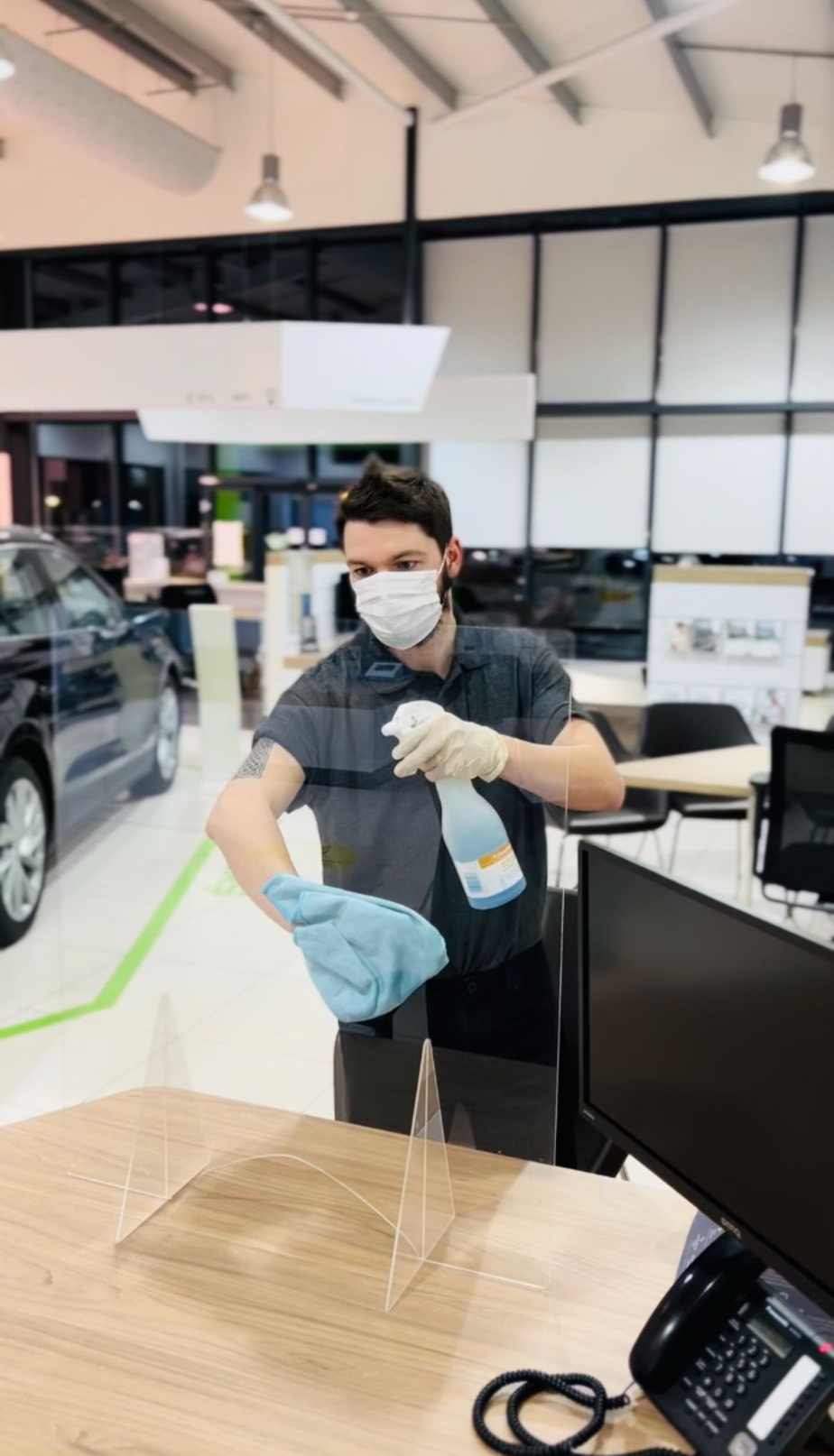 Unobtrusive Out Of Hours Cleaning
We use the latest equipment and tools to ensure your business stays on top of its game, from advanced ULV foggers to walk-behind automatic scrubbers. We have the right equipment to do the job. Clean Sweep Commercial has a proactive plan for ZERO DOWNTIME on equipment.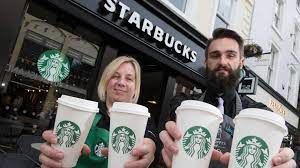 Guaranteed Stress-Free Cleaning Experience
We know life isn't perfect, and we're not going to make you a promise that there won't ever be an issue. But our hassle-free "We're Not Perfect" (Put it Right + Starbucks on us) guarantee means that if anything is highlighted, it will be taken care of immediately and have a Starbucks on the house.
Protect Your Office From COVID-19 For 90 days.
We're here to help! Our three-step cleaning and disinfection process will protect your facility of COVID-19 for 90 days. You can rest easy knowing that we are committed to helping you meet HSE compliance standards.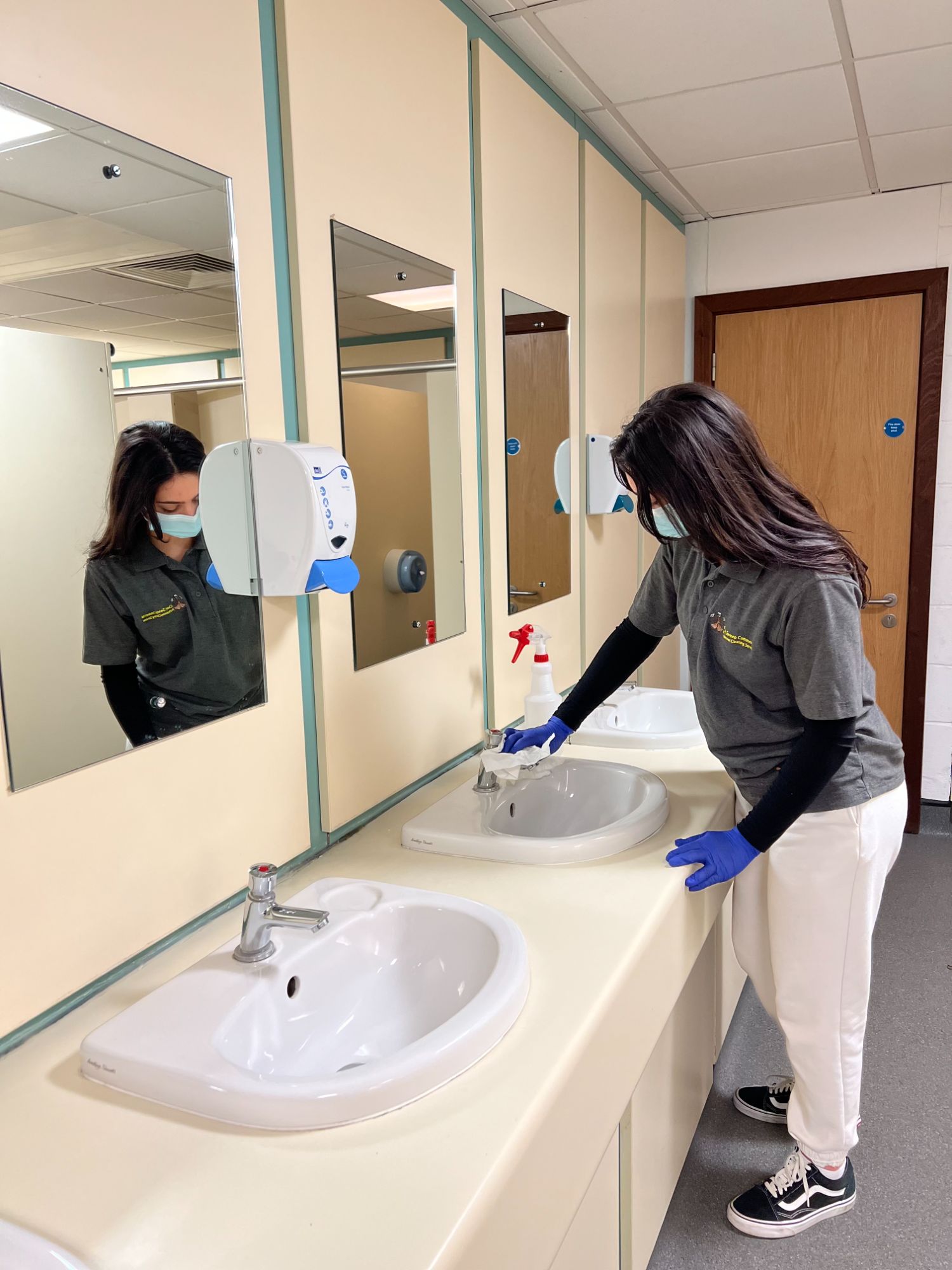 We offer a range of office cleaning services to suit your needs.
You can choose from daily, weekly or monthly cleans, as well as having them done on an ad-hoc basis if needed!
Our team will come in, clean all your toilets, and disinfect them so they are ready for use again. You won't have to worry about having a toilet that smells like urine or is covered in germs ever again.
Office Disinfection Cleaning
Protecting your employees and business is crucial. That's why we offer a three-step disinfection process that will eliminate all traces of germs, bacteria and viruses from your office, including Coronavirus.
Carpet cleaning is an important part of office life - it can make or break your first impression on clients. That's why we offer top-of-the-line carpet cleaning services that will eliminate any hidden dirt, dust, or germs.
Clean Sweep Commercial offers professional window cleaning services that will save you time and energy. We'll take care of everything for you so you can focus on what's important.
We're here to help you keep your business running smoothly. Clean Sweep Commercial can provide any consumables that are needed, including paper towels and toilet rolls!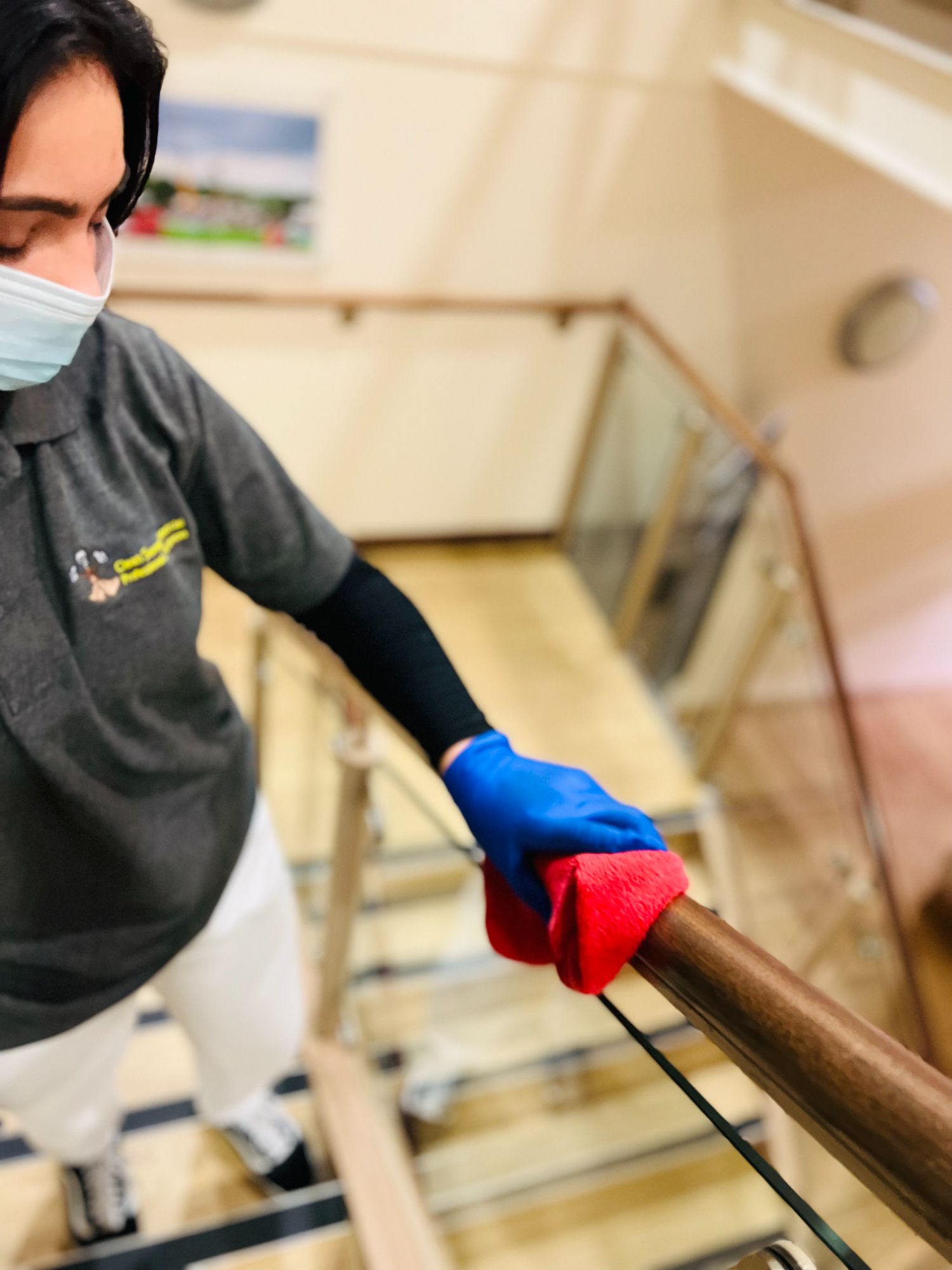 We're here to help you get the job done right!
Clean Sweep Commercial is the perfect solution for your office cleaning woes. Our team of experts will take care of everything for you to focus on more important things. We'll clean your floors, vacuum your carpets, dust your furniture, and more - all while respecting your busy schedule. You'll be amazed at how much better your office will look and feel when we're done!