Dental Surgery Cleaning Services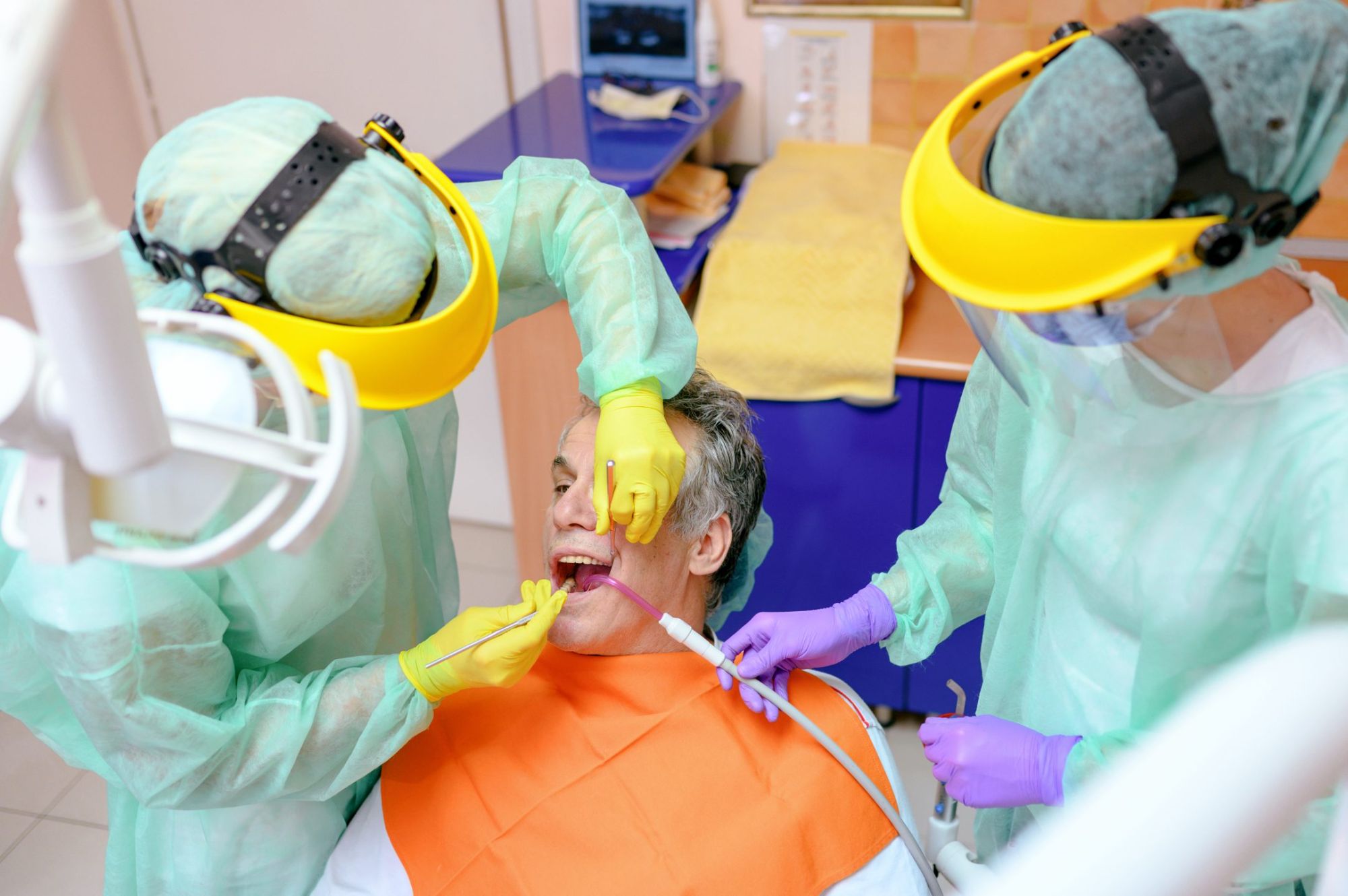 If you're looking for a cleaning provider that understands the Care Quality Commission's requirements seen under their safety Key Line of Enquiry (KLOE), then we can help. Clean Sweep Commercial understands the importance of a cleaning regime that follows the National Specifications for Cleanliness in the NHS: Primary Care Medical and Dental Premises which is why we will work with you to deliver a healthcare cleaning plan to suit your needs.
We have been working with several of our dental surgeries across Lincoln, Newark, Gainsborough and Retford from the start to minimise the risk of spreading the Coronavirus while avoiding unnecessary closure. Our CQC trained cleaning operatives have been working under enhanced cleaning protocols since the outbreak and wear full PPE while onsite to prevent cross-contamination. Operatives also undergo temperature screening before each shift.
Infection Prevention and Control
As a dental surgery, you will have an infection prevention and control procedures in place, and you will be aware that "Cleaning contractors should have a schedule of general cleaning. The schedule should include cleaning frequency of specific areas, fixtures and fittings. This includes high-frequency touch items such as keyboards, telephones, door handles and light switches. It should be checked regularly for compliance and in line with what the general public would expect in health care premises".
Clean Sweep Commercial has invested in designing an in-house bespoke cloud-based auditing software called Sentinel. Once on-site cleaning operative will log in automatically via an App giving you a time, date and GPS position. This information will form part of a daily cleaning checklist that will include lists of cleaning tasks performed in each room, QR codes, images, and supervisors' signature. You will be able to view these reports via a VIP link and password on any device, along with monthly infection control audits. Hard copies of these reports can also be found in your practice handbook, ready for inspection.
Tired of Your Dental Practice Not Getting Cleaned Properly?
We Feel Your PAIN!!
You're not even sure what the cleaners actually do.
In fact, you're not sure they even cleaned last night? There is no communication with them, and the same things are always getting missed. We understand your Frustration.
It doesn't need to be this way!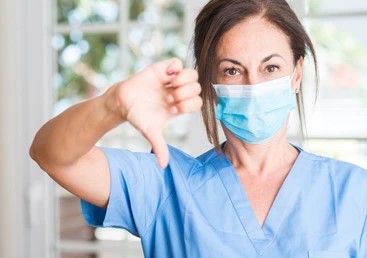 Clean Sweep Commercial has designed a Bespoke One-Stop CQC Compliant Cleaning Package that is fully inclusive. We know how busy you and your practice staff are, and this is one thing you can tick off. Our cleaning services are fully transparent and documented as per infection prevention and control procedures. Our Practice Handbooks are all you will need when undergoing an inspection. We have helped numerous Dental Practices successfully pass CQC inspections with a one hundred percent pass rate, and stay COVID-secure.
Our uniformed cleaning operatives are thoroughly background checked, and DBS vetted, and have signed confidentiality agreements. All have explicitly received training to clean medical facilities and have Coronavirus COVID-19 Level 2 training.
24/7 Mobile Cleaning Teams
Most practices are cleaned out of hours to keep disruption down to a minimum. We also find clients get a far superior service that is more cost-effective. Our teams are fully mobile and will not need to store any equipment or supplies on your site.
We will work with your infection control team to create a bespoke detailed cleaning plan that is area-specific for your facility. Examples of what the plan should include are given in the National Patient Safety Agency, National specifications for cleanliness in the NHS Guidance on setting and measuring performance outcomes in primary care medical and dental premises.
Cleaning Schedules/Audits
By providing you with a VIP link and password, you will be able to view daily signed cleaning schedules, and monthly infection control audits on any device. We will also include hard copies of these daily cleaning schedules and audits in your practice handbooks.
Our Practice Handbooks include Risk and Method Statements, Cleaning Specifications/Frequency, Infection Control Training, DBS Checks, Confidentiality Agreements, Insurance, COSHH, Daily Cleaning Schedules, Monthly Infection Control Audits, Deep Clean Dates, Carpet Clean Dates and finally Anti-Viral Fogging Dates.
Cleaning Chemicals & Equipment
All chemicals are hospital grade, and cleaning equipment is colour coded to stop cross-contamination. Vacuums have HEAP-FLO bags that keep dust and allergens out. We also use disposable mop heads and single-use cleaning cloths. Equipment is PAT tested, and COSHH can be found in our practice handbook.
Yearly Deep Clean & Carpet Cleaning
As part of our CQC package, we have included yearly deep cleans, and six-month carpet cleans as standard. They are both vital ingredients in the fight against healthcare-associated infections.
As an added layer of protection, we will Anti-Viral ULV Fog your entire facility with a new long-lasting revolutionary antimicrobial coating every 90 days. That coating will give you 24/7 protection with a kill rate of 99.999% within 5 minutes of viral or bacterial contact. That means you would need to disinfect all surfaces every 5 minutes to provide the same level of protection.
Is Asking Your Cleaners To Do Something Like Pulling Teeth?
Finding a capable competent and consistent healthcare cleaning isn't so easy. There is no shortage of commercial cleaning companies willing to take your business.
If you are evaluating your current cleaning provider or considering alternatives, consider the following:
Does the cleaning company understand the requirements of medical cleaning?
Do they understand regulations and compliance issues connected to medical cleaning?
Do they understand the science behind cleaning, the concept of dwell times and touchpoints?
Is their employee training program detailed, observable and offered for both general cleanings, medical cleaning, products and equipment?
Have employees all been DBS vetted and undergone extensive background checks?
Is cleaning audited daily and are deep cleans adequately documented?
Are they fully insured with proper COVID Risk and Method Statements in place?
Ready to Partner with a Medical Cleaning Company that Delivers on What They Promise?