CORONAVIRUS COVID-19 FOGGING AND DISINFECTION
90 DAYS MICROBIAL PROTECTION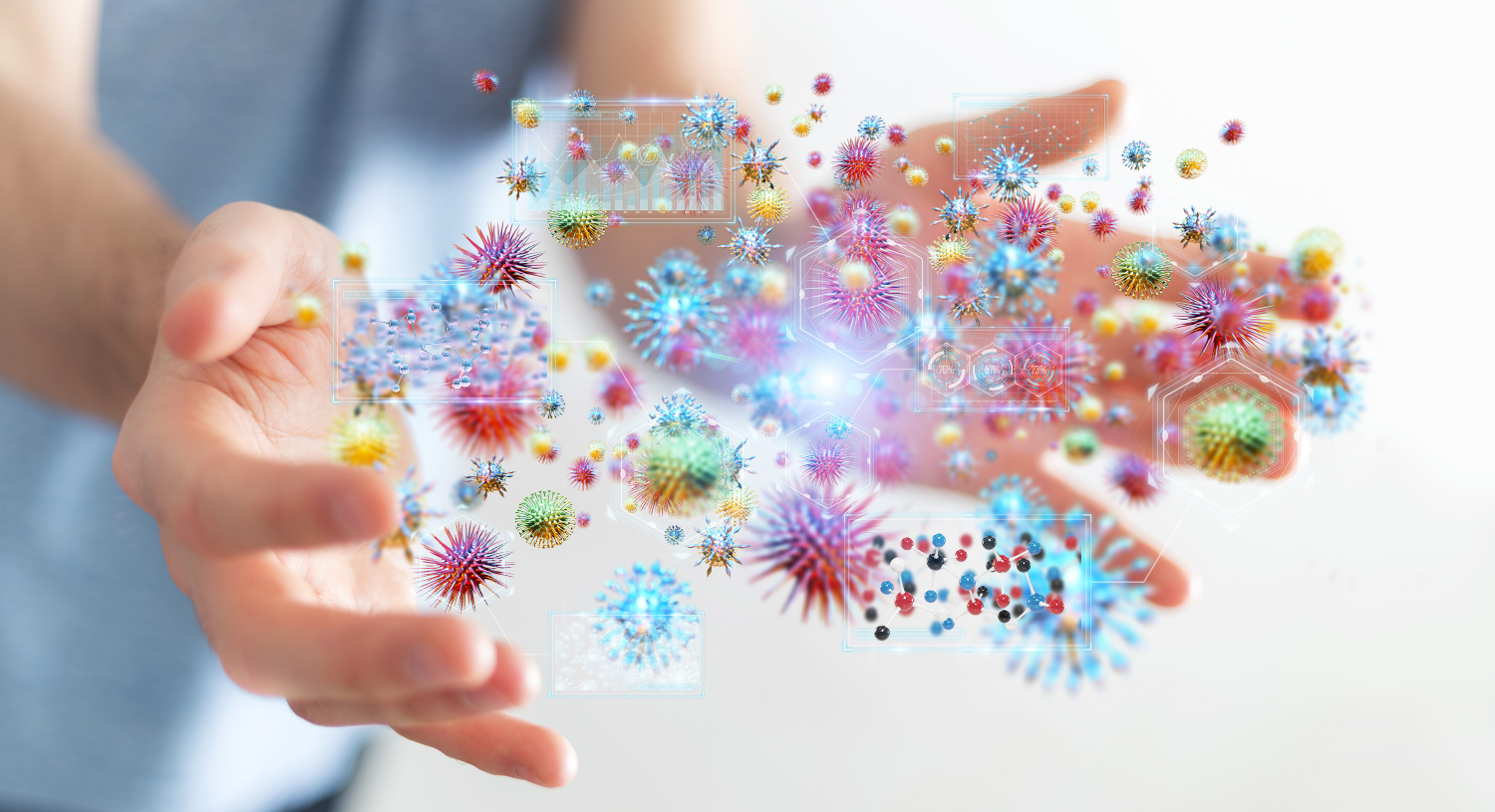 Provides 24/7 protection of up to 99.999% within 5 minutes of viral or bacterial contact.
Does away with the need for excessive and ineffective cleaning regimes.
Less chemical usage can save money on both cleaning products and time.
You would need to disinfect all surfaces every 5 minutes to provide the same level of protection.
90 Days Protection Guaranteed
Long-Lasting Revolutionary Antimicrobial Coating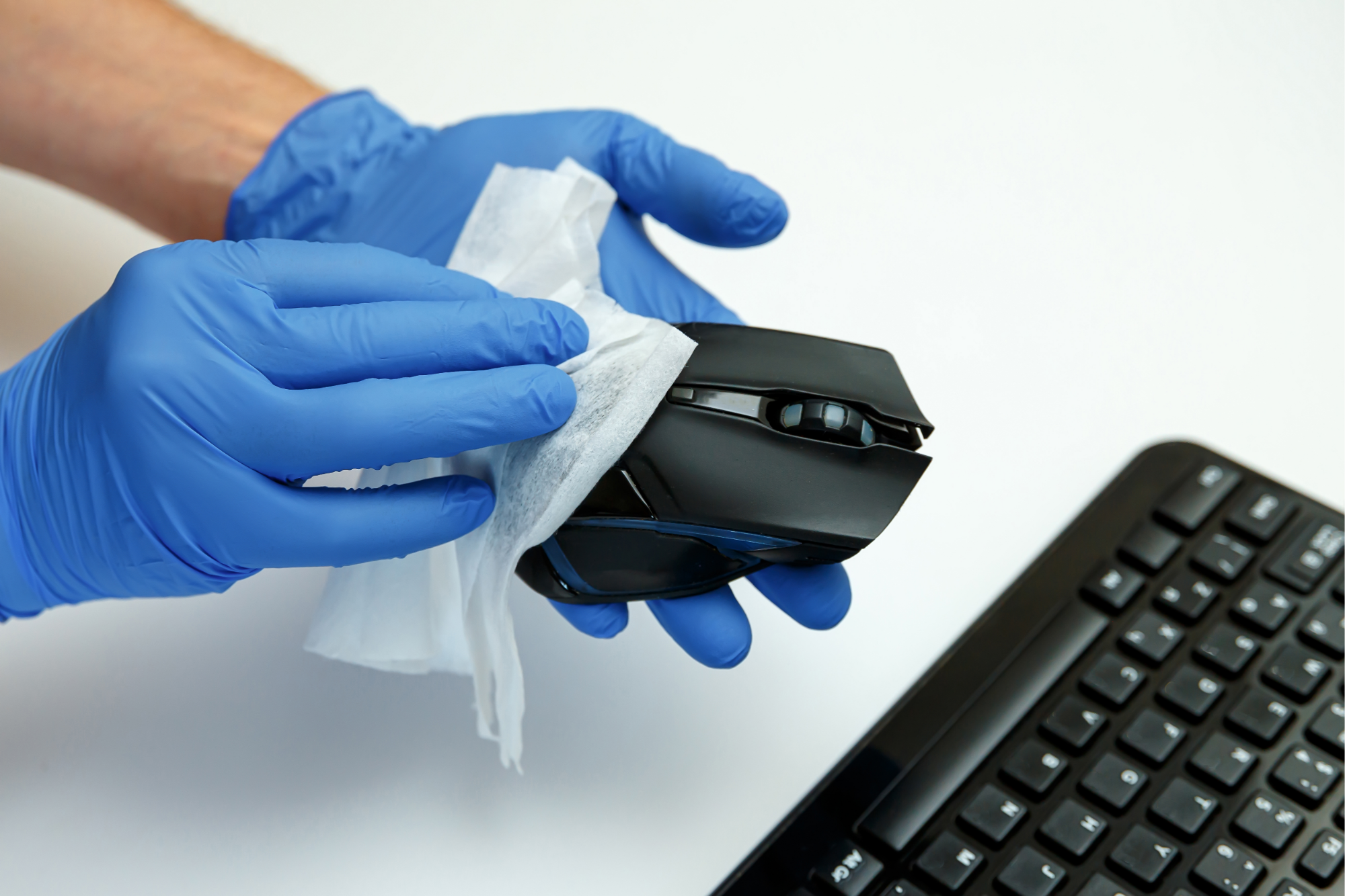 All touchpoints and high traffic areas will need to be cleaned by our COVID-19 Level 2 technicians before applying Infect Protect. There will be an additional cost; just let us know.
Step 2 - Anti-Viral ULV Fogging
Most traditional disinfectants are very good at killing pathogens "on contact" but can only work in a liquid form. Once they have evaporated or have been wiped off, they do not provide any lasting residual protection against bacteria or viruses. This means that within minutes of cleaning, surfaces can quickly become infection points again. On the other hand, Protect Professional covalently bonds to the surface and provides lasting protection up to 99.999% and tested for efficacy up to 90 days. You would need to disinfect all surfaces every 5 minutes to give the same protection levels for 90 days.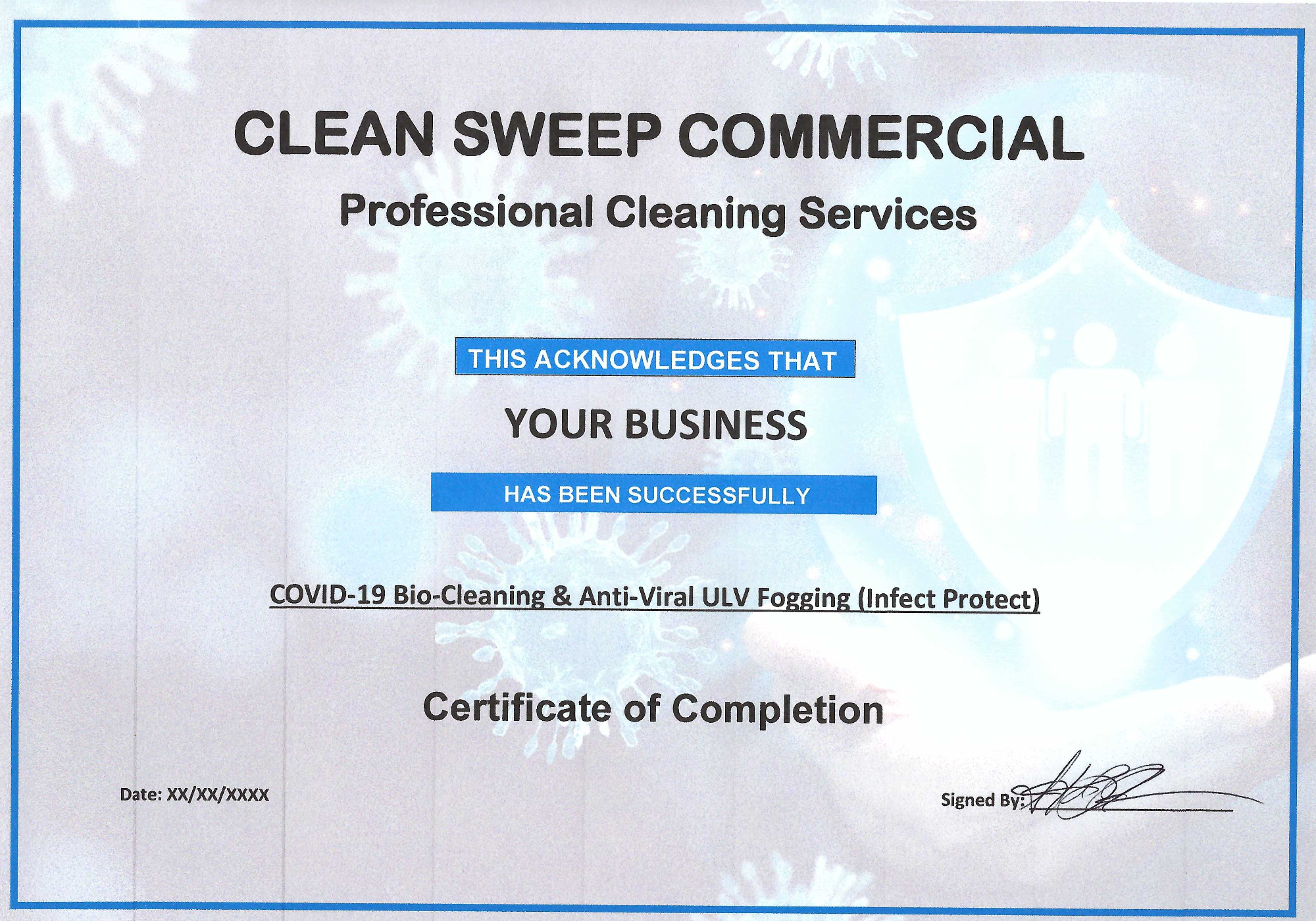 Step 3 - Demonstrate Compliance
HSE is now conducting spot checks and inspections on all businesses to ensure they are COVID-secure. They will speak with duty holders and check measures put in place by your company. Clean Sweep Commercial offers you a Certificate of Completion as well as a full detailed report, including photos documenting the fogging and cleaning process, allowing you to demonstrate compliance.
Local Trusted & Proven Experts.
Clean Sweep Commercial is committed to keeping your facility clean and safe. Since the pandemic began, we have fogged and disinfected numerous offices, schools, medical facilities, churches, and venues with Infect Protect Professional. Clean Sweep constantly reviews government guidance and keep up to date with any new variants such as Omicron and Delta that could affect us all in this increasingly dangerous world of ours - but don't worry! Our team stays up-to-date with everything, so you can rest easy knowing we will take care of it when needed most.
COVID-19 can land on any surface through coughing, sneezing, or touch and remain there for up to 72 hours. That is why we recommend using a long-lasting revolutionary antimicrobial coating called Protect Profesional. Our approved installers can fog your vehicle and kill 99.9999% of viruses, bacteria, fungi, mould, COVID-19 and spore-forming organisms such as C Diff on contact for 90 days.
Keep Occupants Safe for 90 Days!
1. All interior surfaces are fogged with Protect Professional.
2. Exterior door handles are also sprayed.
3. There is no need to have the surfaces rinsed.
4. The treatment of a single vehicle takes up to 10 minutes.