Protect Your Employees and Customers Against Coronavirus (COVID-19)
90-DAY MICROBIAL PROTECTION GUARANTEED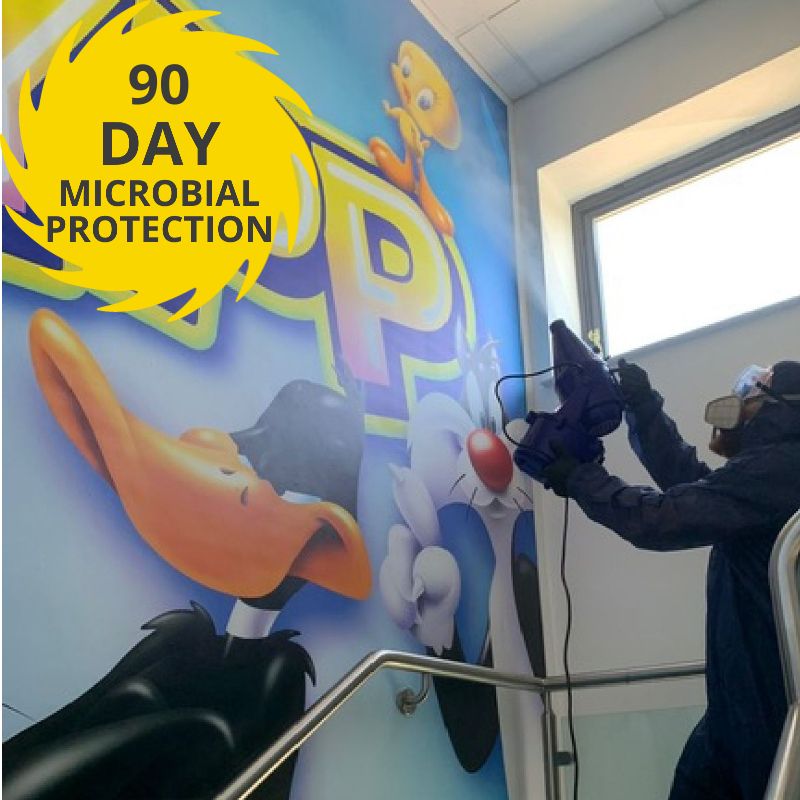 COVID Deep Cleaning & Decontamination Services
We are COVID Cleaning experts, and our technicians are capable of cleaning all new strains and mutations of the virus. Since the pandemic, we have decontaminated several different facilities across Lincoln, Newark, Gainsborough and Retford with confirmed and suspected cases of COVID. By working within the Public Health England framework and using Anti-Viral ULV Fogging technology, we have helped healthcare and non-healthcare facilities treat COVID contaminated premises and provide precautionary COVID cleaning disinfection across all tiers.
90-DAY MICROBIAL PROTECTION GUARANTEED
Deep Cleaning, Disinfecting & Decontamination
Back to Work Deep Cleaning & Disinfecting
GP & Dental Surgery Deep Cleaning & Disinfecting
Places of Worship Deep Cleaning & Disinfecting
Office Space Deep Cleaning & Disinfecting
Commercial Premises Deep Cleaning & Disinfecting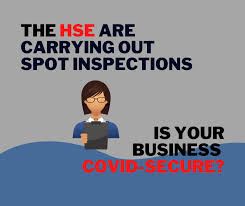 HSE Spot Checks & Inspections Are You Ready?
HSE is now carrying out spot checks and inspections on all business types to ensure they are COVID-secure. They are speaking with duty-holders to check the measures they've put in place. Where business are not managing this, HSE says they will take immediate action in one of the following ways:
Providing Specific Advice
Issuing Enforcement Notices
Stopping Certain Work Practices Until Made Safe
Prosecution Where a Business Fails to Comply
Make Your Business Covid-Secure
Clean Sweep Commercial can ensure your business is COVID-secure when the lockdown is lifted or restrictions are relaxed. By taking the time to deep clean your facility, both your employees and visitors will have the reassurance that their working environment is both clean and hygienic.
Our COVID-19 Level 2 technicians will be following strict Covid Risk & Method Statements and established cleaning procedures. They will also be documenting your deep clean with our cloud-based software called Sentinel. Once on-site, they will deep clean and disinfect all areas of your facility, including cleaning behind equipment and less commonly touched surfaces. Our Infect Protect approved installer will then fog your facility with a long-lasting revolutionary antimicrobial coating called Protect that is GUARANTEED to Kill 99.9999% of Viruses, Bacteria and Fungi for 90 Days.
Upon completion, you will receive a detailed Sentinel Report that will allow you to demonstrate compliance under Sections 2 and 3 of the Health and Safety at Work, Etc. Act 1974 (HSWA). This act places a general duty of care on employers for ensuring the safety of their employees and others which includes issues relating to the COVID-19 pandemic. Employers must demonstrate that they have taken reasonable steps to protect their health and safety and provide a safe place of work. Finally, you will receive a Certificate of Hygiene and a Sticker to display.

Approved Infect Protect Installers
Protect Professional is a next-generation water-based, long-term antimicrobial coating designed to inhibit the growth of microorganisms for up to 90 days after application. Once the coating has dried, it forms an invisible layer of "nano spikes" that penetrate and destroy cell membranes. Due to these "nano spikes", our product's process of elimination is Physical instead of chemical, making it superior to other long-term solutions, which regularly only work on hard surfaces and leach out chemicals.
Independent labs have rigorously tested efficacy to 99.999% against coronavirus strains and superbugs. Certified to recognised standards: EN 14476, EN 1276 & PAS2424:2014
It can be applied to porous (fabric, wood, leather, etc.) and nonporous (plastic, metal, glass, etc.) materials, making it perfect for the variation of materials within any premises.
This coating works at the molecular level to covalently bond with the surface it is applied to. This is invisible once dry and has no odour.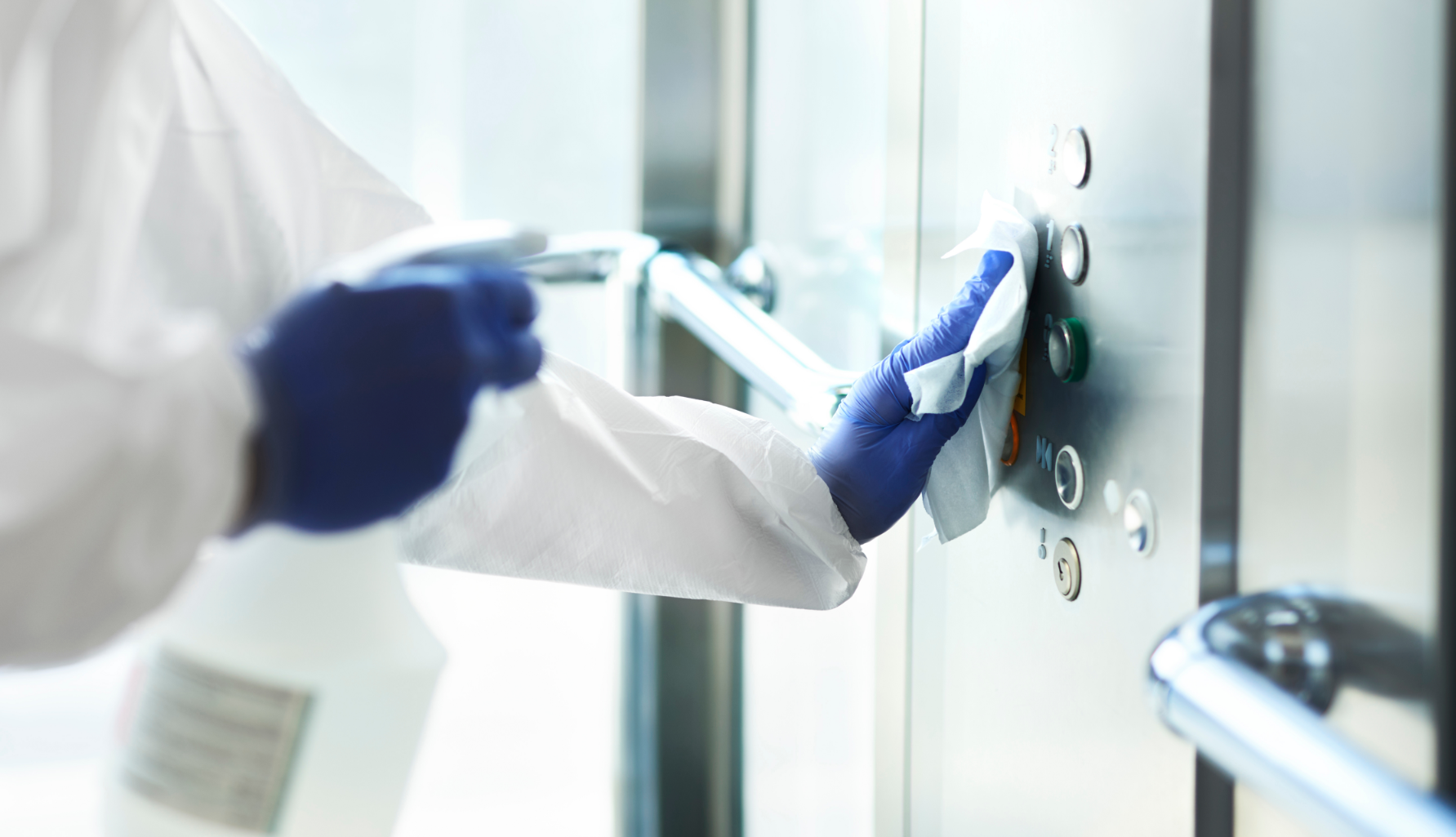 According to the World Health Organisation and HSE, all touchpoints need to be wiped with disinfectant regularly. One of the main ways COVID-19 spreads is by touching contaminated surfaces. New COVID strains such as VUI-202012/01, maybe up to 70% more transmissible and even more deadly. We have developed a two-stage preventative deep cleaning process to provide the most effective cleaning possible. This process involves the disinfection of all touchpoints and high traffic areas. Next, we Anti-Viral ULV Fog your facility with Protect Professions, GUARANTEED to Kill viruses, bacterial, fungi, mould, COVID-19 and spore-forming organisms such as C Diff for 90 days. This two-stage preventative cleaning process provides the most comprehensive preventative cleaning available. Most preventative deep cleaning is done out of hours or on the weekend to keep disruptions to a minimum.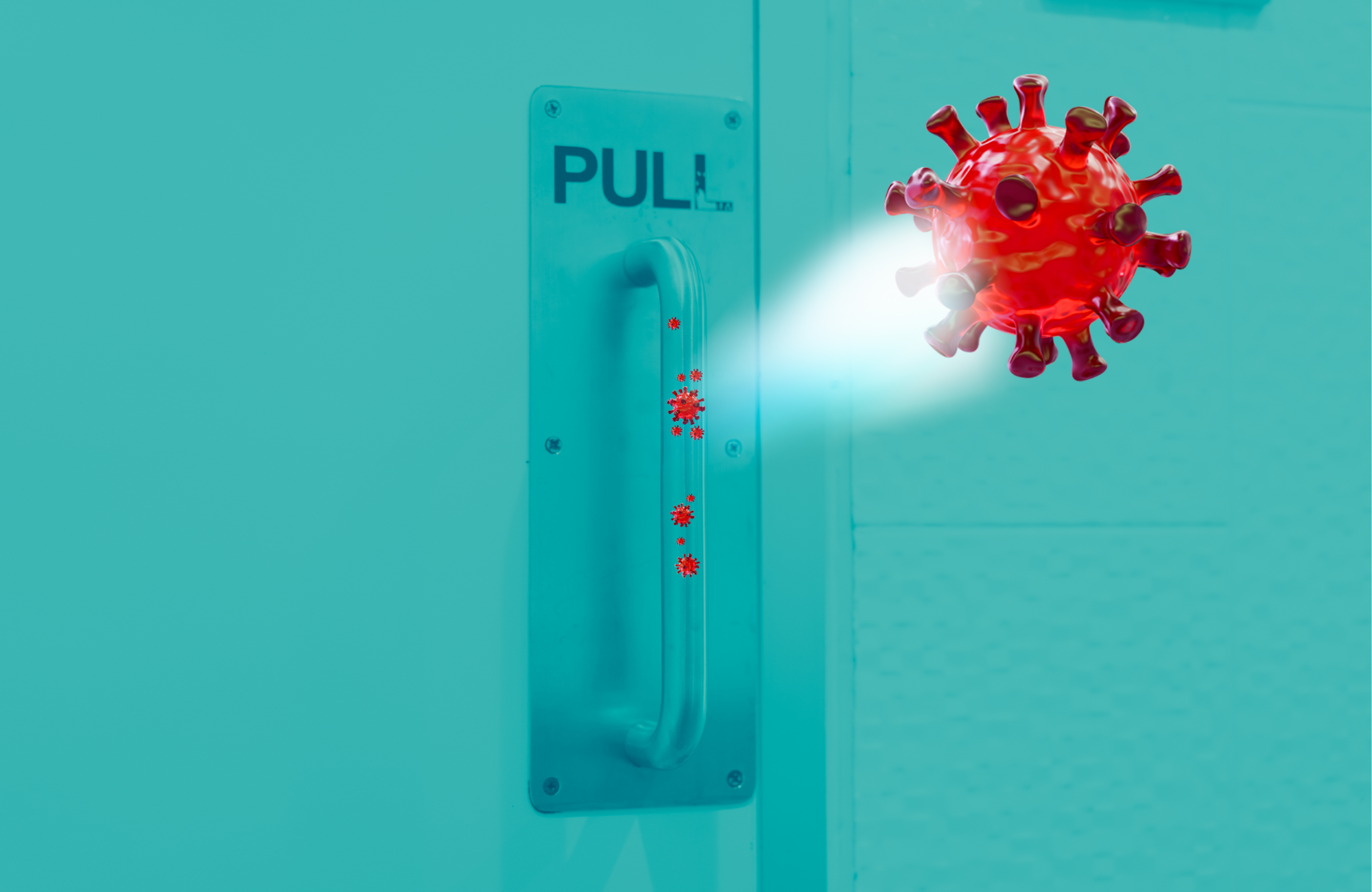 Disinfecting Touchpoints and High Traffic Areas
Desktops and all Work Surfaces
Doorknobs and Door Handles​
Light Switches and Dimmer Switches
Computer Monitors, Keyboards, Mice
Tablets and Laptops
Telephone Equipment
All Chair Rests and Arms
Gym Equipment
Canteen Tables, Chairs and Worktops,
Sinks, Taps and Kitchen Areas
Toilets, Including all Surfaces
Water Fountains, Drinks Dispensers and Vending Machines
Lifts and Their Doors and Buttons.
Any Other Areas That See Heavy Traffic
Traditional Disinfectants Only Work During Use. Protect Professional Provides 24/7 Protection. Most traditional disinfectants are very good at killing pathogens "on contact" but can only work in a liquid form. Once they have evaporated or have been wiped off, they do not provide any lasting residual protection against bacteria or viruses. This means that within minutes of cleaning, surfaces can easily become infection points again. On the other hand, Protect Professional covalently bonds to the surface and provides lasting protection up to 99.999% and tested for efficacy up to 90 days.
Provides 24/7 protection of up to 99.9999% within 5 minutes of viruses, bacterial, fungi, mould, and COVID-19 and spore-forming organisms such as C Diff on contact for 90 days.
You would need to disinfect all surfaces every 5 minutes to provide the same protection levels for 90 days.
COVID-19 can land on any surface through coughing, sneezing, or touch and remain there for up to 72 hours. That is why we recommend using a long-lasting revolutionary antimicrobial coating called Protect Profesional. Our approved installers can fog your vehicle and kill 99.9999% of viruses, bacterial, fungi, mould, and COVID-19 and spore-forming organisms such as C Diff on contact for 90 days. Here's how we do it:
1. All interior surfaces are fogged with Protect Professional.
2. Exterior door handles are also sprayed.
3. There is no need to have the surfaces rinsed.
4. The treatment of a single-vehicle takes up to 20 minutes.
Concerned About the Hygiene and Safety of Your Facility and or Vehicles?