Clean Sweep Commercial has been working hard to develop COVID-19 Preventative Bio-Cleaning systems and procedures. Reports claim that COVID-19 can live up to 72 hours on surfaces at room temperature. Preventative Bio-Cleaning along with a proactive daily/weekly cleaning regimes our vital in the fight against Coronavirus and many other harmful pathogens.
By following the latest guidance from Public Health England, we have developed a three-pronged attack to fight cross-infection and the spread of Coronavirus.
Our first task is to disinfecting touch points and high traffic areas within a facility. Sentinel is a cloud-based software developed in house that allows our team to go through touchpoint checklist, document work and take photos of this process.
Secondly, we use Anti-Viral ULV Foggers with Formula 429 plus the NHS 'GOLD STANDARD' and winner of the National Health Service Infection Control Trials. With an instant kill rate of 99.9999 % and extended kill period of weeks, months it is our go-to product for disinfection. Most importantly, the product is safe for humans food-safe approved; Halal approved and eco friendly.
Upon completion, you will receive a report that will detail Technicians Names, PPE, COSHH, Risk/Method Statements, Cleaning Specifications, Checklists and Photos, along with a Certificate of Completion to display.
Many facilities managers, office managers and business will face the challenge of reopening. Our Preventative Bio-Cleaning can help ensure staff, customers and visitors feel safe while using your facility from day one. Some insurance providers may require proof that your facility is safe to reopen, and our report and certificate will demonstrate compliance. Employers should also be mindful of section 2 of the Health and Safety at Work Act 1974. This act places a duty of care to take reasonable steps to protect staff, public and contractors. Staff can even refuse to come into work if they don't think it's safe.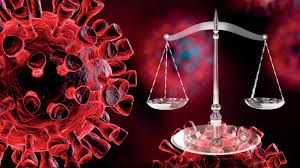 HSE is now carrying out spot checks and inspections on all types of business to ensure they are COVID-secure. They are speaking with duty-holders to check the measures they've put in place. Where business are not managing this, HSE says they will take immediate action in one of the following ways:
providing specific advice
issuing enforcement notices
stopping certain work practices until made safe
prosecution where a business fails to comply
Emergency Coronavirus Bio-Cleaning
Should a member of your staff or a recent visitor be diagnosed with COVID-19, full Bio-Cleaning will be required. Please let us know that this is indeed the case as our staff will need to use the correct PPE before entering.
We will start by assessing your facility, sanitising and disinfecting all surfaces while paying particular attention to touchpoints and high contact areas. Finally, the entire facility will be Anti-Viral ULV Fogged with Formula 429 plus the NHS 'Gold Standard' and winner of the National Health Service Infection Control Trials. With an instant kill rate of 99.9999 %, it is the go-to product for professional disinfection. Formula 429 has four biocides and a polymer backbone which offers ongoing residual efficacy extending kill periods to weeks, months. It is odourless and colourless and has no significant impact on the environment. Clients will receive a full report detailing COSHH, PPE, Photos/Videos, Risk/Method Statements, and finally Cleaning Specifications.
Please complete the form below and click the Send button to get in touch with us.
Thank you for submitting the contact form.