Keeping Your Business COVID Secure
Posted on
Keeping Your Business COVID secure
The emergence of coronavirus has created a striking impact on the way we work and live. As the virus continued to spread, public life was highly affected. Many lost their lives, and almost all the industries in the world went through a tough time. Even though the situation is coming to normalcy now, but the fight is not over yet. There are still signs of coronavirus across the world, and the worse thing is there are many dangerous variants of it present in the environment. Due to this, we need to be extremely cautious about health.
Now many organizations are opening after almost two years of remote work. This can be very risky, but there is no other option but to tackle this virus. So how to do that in offices? As well all know that the spread of coronavirus is due to poor hygiene, so the best thing we can do is to maintain a healthy and clean environment in the workplace. There are other things as well in order to survive but maintaining a clean environment is the most crucial one. So here we will cover some points that will help your business to be COVID-FREE.
Regular cleaning guidance by GOV.UK
COVID-19 transmits when people breathe in air contaminated by droplets and small airborne particles containing the virus. The risk of breathing these in is highest when people are in close proximity, but they can be inhaled over longer distances, particularly indoors. Transmission can also occur if splashed or sprayed with contaminated fluids in the eyes, nose or mouth, and, rarely, via contaminated surfaces. People remain contagious for up to 20 days and can spread the virus even if they do not develop symptoms. With good disinfection and a deep cleaning routine, you can reduce or even eliminate the risk of the spread of this virus through objects and surfaces. Having a clean environment has now become a necessity in life.
GOV.UK has provided detailed instructions on their website to people on how to maintain a disinfected workspace. You need to read the Working Safely During Cooronavirus (COVID-19) guidelines and understand them, but before that, here are some key points you shouldn't miss.
Cleaning work areas and equipment between uses.
Determining the required cleaning process for expensive equipment that cannot be washed down. Design protection around machines and equipment.
Frequently clean objects and surfaces that people touch regularly. This includes door handles and keyboards. Make sure there are adequate disposal arrangements for cleaning products.
Clearing workspaces and remove waste and belongings from the work area at the end of a shift.
If you're cleaning after a known or suspected case of COVID19, refer to the guidance on cleaning in non-healthcare settings.
Providing extra non-recycling bins for workers and visitors to dispose of single-use face coverings and PPE.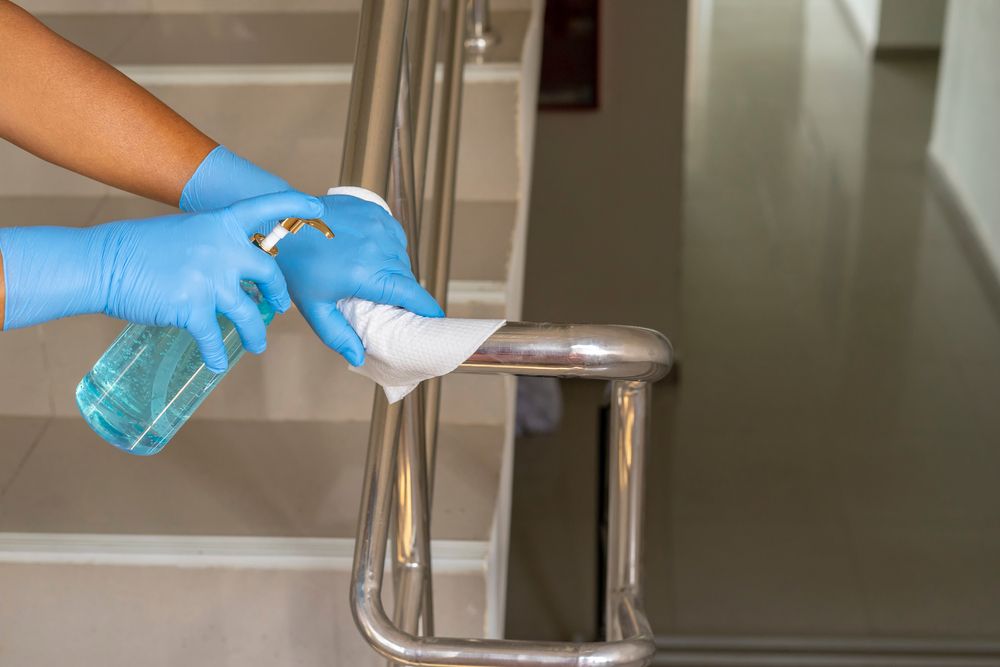 Special consideration for escalators and elevators
Encourage your employees to take stairs if possible so that the escalators or elevators won't be crowded.
Limit the number of people in an elevator entering to ensure social distancing.
Hire a professional service to clean the elevators from time to time, and the buttons are touched by so many people, and the chance of the virus spreading is high.
Ask all the staff and employees to keep their hands clean and wear a mask all the time.
Keep the ventilation systems clean, and maintain air quality.
The covid-19 pandemic has highlighted the importance of indoor air quality. Germs and spread through the air, and it can affect the immune system, which further increases the risk. Offices have to take preventative measures to maintain air quality and make sure the air is free from contamination and organic compounds like mould, bacteria, and viruses. To maintain a good indoor environment, offices can hire a professional cleaning service to clean the system and filtration system. Try to add filters to enhance the efficiency of the system.
Follow these tips for a better indoor air quality
Examine indoor air quality and address the problem in the environment
Conduct test and quality assessments to improve the ventilation system
Create air-quality awareness in your office
Use additional filters where needed
Hire a cleaning team
Many offices have decided to hire full-time cleaning teams, and you can do the same. It will cost you little money, but the result will be worth it, the smaller organization needs few cleaning staff compared to big offices. Decide what is best for your business and take preventative measures accordingly.
If you are going to hire a team, then make sure the team is experienced enough.
Deep cleaning should be done in all frequently touched and used areas at least once a day.
This cleaning can differ throughout the day, and it includes cleaning items immediately after the use and also surfaces on regularly to reduce the spread.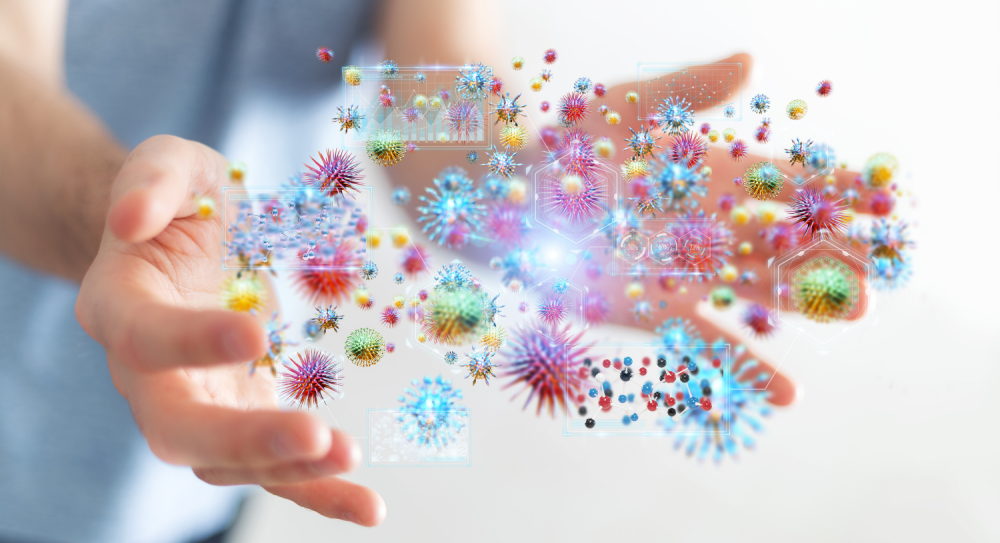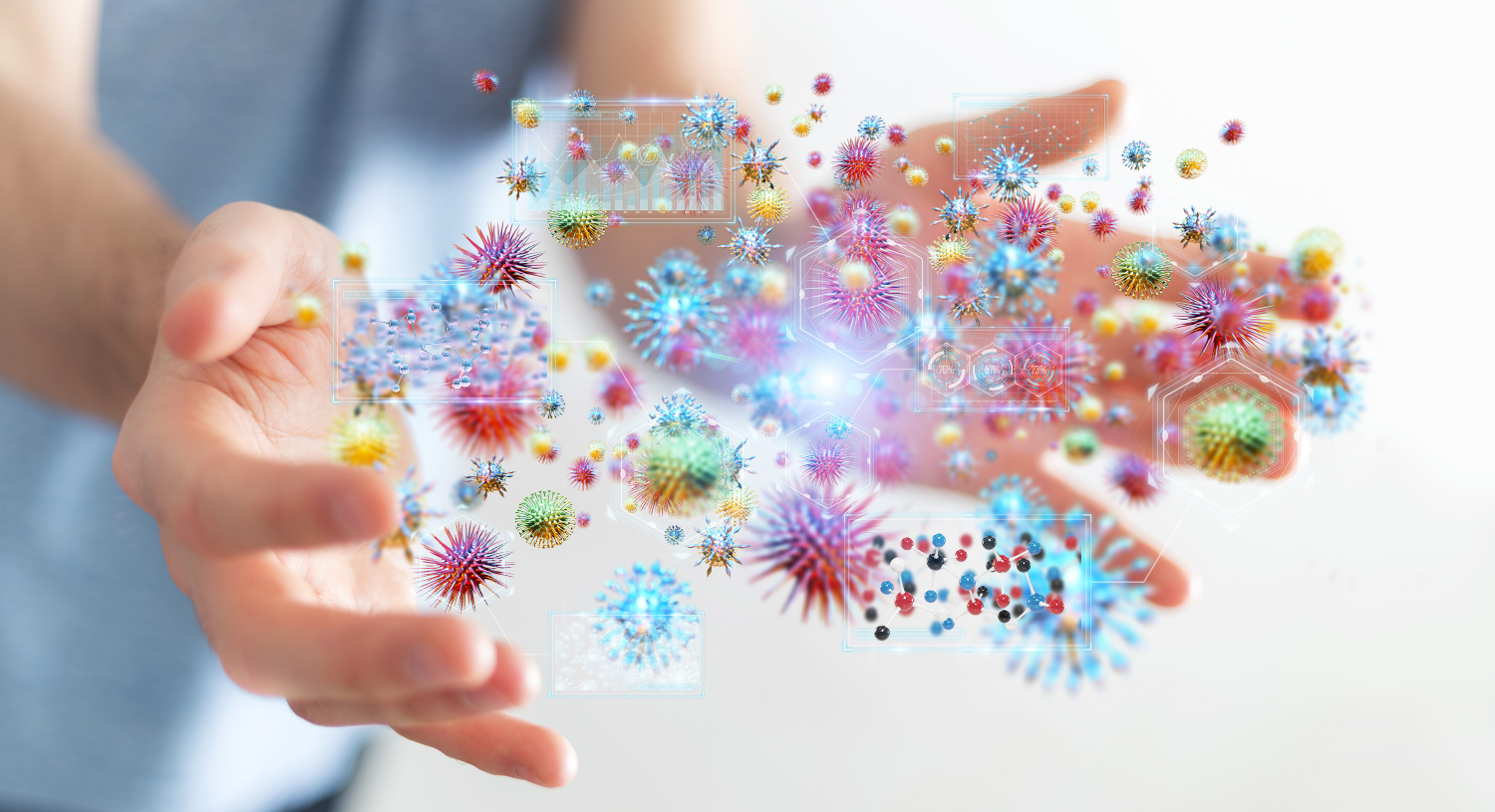 Final words
With an effective cleaning routine, you can fight against the spread of coronavirus. Even now, there are vaccines available, and you need to take the responsibility to make sure that your building and employees are COVID-secure. Don't forget that a healthy environment can lead to your business goals.