Friendly and Helpful Cleaning
No long notice periods, or TUPE timebombs.
Staff have all been DBS vetted and background checked.
Provide Equipment & Supplies
All equipment is pat tested, and COSHH provided for all chemicals.
Log-in and see a date, time GPS location, photos and comments of your last clean.
We will provide you with COVID-Risk Assessments and Method Statements.
We have a comprehensive cleaning insurance policy for up to 5,000,000.00.
Working safely during Coronavirus (COVID-19)
Does your current cleaning regime meet the required standards needed to reduce the risk of COVID-19? Clean Sweep Commercial has been providing commercial cleaning services for over 15 years to a variety of different sectors, including healthcare which have some of the most stringent CQC requirements. We have developed rigorous systems and procedures to create hygienically, clean working environments. Our cleaning operatives have all received Coronavirus COVID-19 Level 2 (VTQ) training.
Does your current cleaning provider understand current UK government guidelines 'Working safely during COVID-19'? Employers have a duty of care to take sufficient steps to safeguard employees and visitors. A failure to do so may give rise to criminal enforcement action against the employer and or a claim for compensation under civil law. HSE are also carrying out spot checks and inspections on business to make sure they are COVID-secure. Business can face immediate action in one of the following ways:
Providing specific advice
Issuing enforcement notices
Stopping certain work practices until they are made safe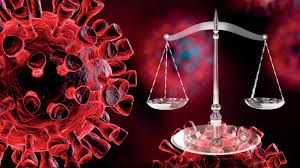 Assess all sites, or parts of sites that have been closed before restarting work
Create a daily cleaning schedule that focuses on disinfecting touch points and high traffic areas and the use of specialist disinfectant products
Help keep the workplace clean and help prevent transmission by touching contaminated surfaces
Respond immediately to provide Anti-Viral ULV Fogging services should a case of COVID-19 be confirmed
Provide evidence via our cloud-based software (Sentinel) that government guidance is being followed
Carry out site COVID-19 risk assessments and method statements
Get Your Business Ready for Re-Opening
We only select cleaning operatives that share our Core Values: Be Honest, Help Others, Take Ownership, Make Work Fun, Be On Time and Get it Done. Operatives undergo extensive training and support in state-of-the-art cleaning processes and safety. Since the pandemic, all our cleaning operatives have undergone Coronavirus COVID-19 Level 2 (VTQ) training. Rest assured your facility is safe in the hands of our skilled, uniformed, DBS vetted operatives.
Clean Sweep Commercial uses internally developed cloud-based software called Sentinel to monitor quality levels for customers. Shift Supervisors use a Mobile App to capture and upload inspection data such as time on site, GPS position, QR codes,checklists and photos. Our Customer Service Representatives then review all inspections daily and provide clients with online reports.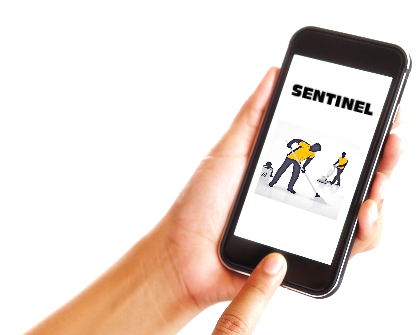 What Our Clients Are Saying
Clean Sweep has been reliable & effective as our office cleaners for several years. We have always found them to be competitive in pricing, trustworthy and a friendly team to work with.

NE, Yorkshire & Lincolnshire Regional Administrator
I am happy with the work you have provided and will highly recommend you to anyone who is looking for a cleaner in the area and will keep you in mind for future tenders that come up.

HLM Property Manager - Residential Estate Management
Please complete the form below and click the Send button to get in touch with us.
Thank you for submitting the contact form.