OFFICE & BUILDING CLEANING SERVICES
We Sanitise & Disinfect As Standard
Having a healthy building is vital to the health of your staff, visitors and business. We have been disinfecting touchpoints and high traffic areas as standard for over 15 years because it has always been essential to clean for health. Commercial cleaning is more than just wiping countertops when they are dirty and taking out the rubbish. We have developed stringent systems and procedures to create hygienically, clean working environments.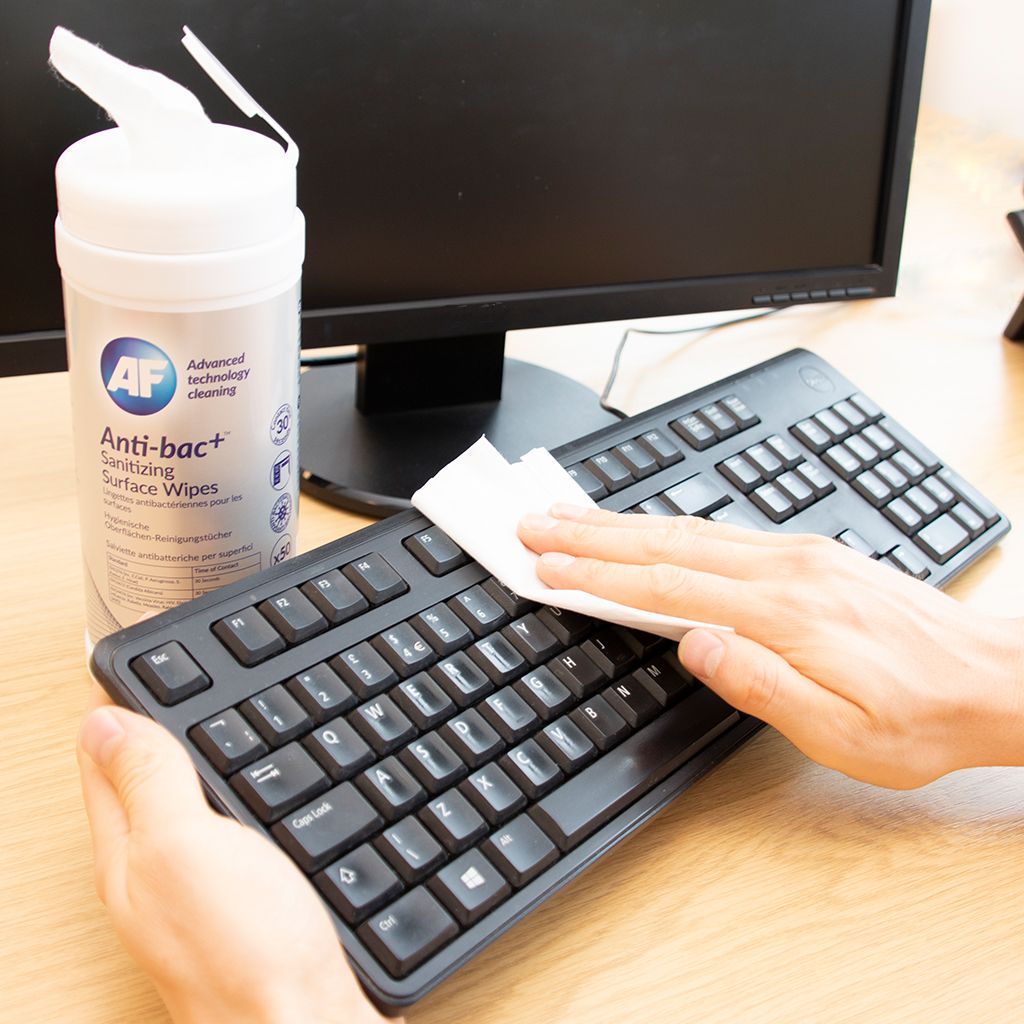 Studies have shown that UK workers lose on average, 9.1 days per year due to sickness. A little known fact is that workplace equipment can be 400 times dirtier than the average toilet seat. It may not surprise you that cold and flu viruses are the most significant cause of work absenteeism. Coronavirus (COVID-19) can last up to 72 hours on hard surfaces, and bacteria can increase up to 31% per day. Touchpoints such as telephones, keyboards, mouses, armrests, light switches, printers and door handles are all disinfected on every visit and documented by our cloud-based software Sentinel. We have invested in the latest disinfection and sanitising technology on the market from Anti-Viral Foggers to UV-C Room Sterilisers. Cleaning equipment is colour coded, and vacumes fitted with HEPA-Flo bags to reduce allergens.
Get Your Business Ready for Re-Opening
What Our Clients Are Saying
Clean Sweep has been reliable & effective as our office cleaners for several years. We have always found them to be competitive in pricing, trustworthy and a friendly team to work with.

NE, Yorkshire & Lincolnshire Regional Administrator
I am happy with the work you have provided and will highly recommend you to anyone who is looking for a cleaner in the area and will keep you in mind for future tenders that come up.

HLM Property Manager - Residential Estate Management
Uncompromising Quality & Service
No long notice periods, or TUPE timebombs.
Staff have a technical understanding of system, facility and human health.
Provide Equipment & Supplies
All equipment is pat tested, and COSHH provided for all chemicals.
Log-in and see a date, time GPS location, photos and comments of your last clean.
We will provide you with risk assessments and method statements.
Please complete the form below and click the Send button to get in touch with us.
Thank you for submitting the contact form.